Satellite imagery: Kīlauea volcano eruption, Hawaiian Islands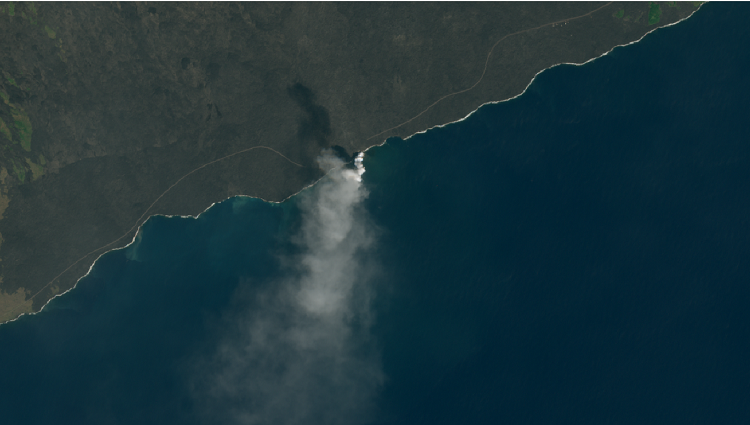 Posted on 13 Jan 2017
December 31, 2016 Kīlauea volcano erupted.
Kīlauea is a currently active shield volcano in the Hawaiian Islands, and the most active of the five volcanoes that together form the island of Hawaiʻi.
In Hawaiian mythology Kīlauea is the body of the deity Pele, goddess of fire, lightning, wind, and volcanoes. While the conflict between Pele and the rain god Kamapuaʻa was centered; Halemaʻumaʻu, "House of the ʻamaʻumaʻu fern", derives its name from the struggle between the two gods.
See how it looks from space with a simple VANE SQL query:
http://owm.io/sql-viewer?select=b4%2Cb3%2Cb2&from=s2&where=day%3A2017-01-03&op=&order=&color=&lat=19.31&lon=-155.05&zoom=14

Satellite image from 1.3.2017
As a result of the volcano eruption the lava flowed into the sea at 60 meters.

Hawaii Island's Kamokuna Lava Delta Collapses into the Ocean