VANE Platform News: timeline function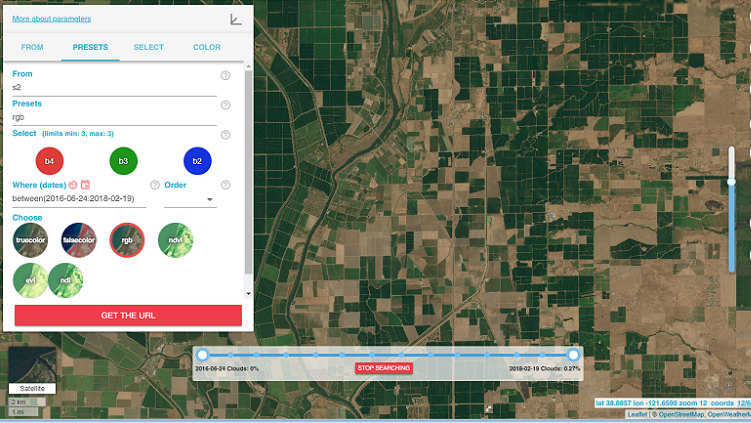 Posted on 28 Feb 2018
By: Denis Bykov
Frontend Developer, OpenWeather.
• To make searching for images easier, a timeline function has been added. This means that images for a period in question, specific dates, or as near as possible to them, can be quickly found and examined. Cloud cover metadata allows you to evaluate beforehand how useful the photos are and to choose the most appropriate ones. This function is available for images from Landsat-8 (l8), Sentinel(se) and RapidEye (re).
• Added to the contour drawing mode is the capacity to create several polygons there and then and enter the coordinates textually (geojson).