API for Global UV Index: how weather data protects you from UV radiation effects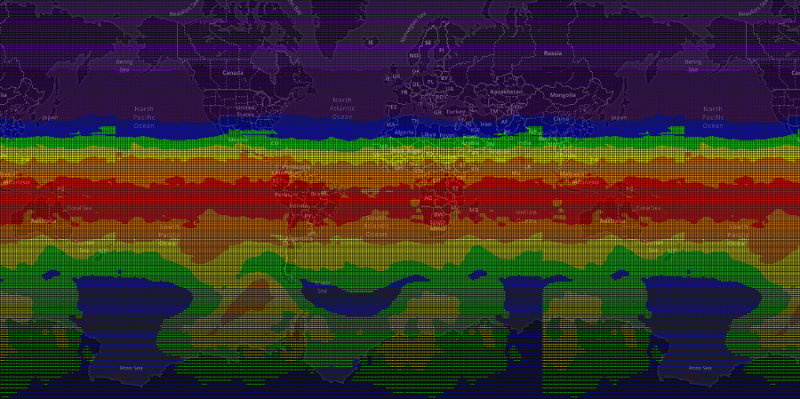 Posted on 25 Nov 2015
Global Ultraviolet index (UV index), a measure of UV radiation levels, was developed and recommended by the WHO as a way of warning the population about the dangers of UV rays on health, helping people understand the need to use sunscreen. Open Weather Map created quick and simple APIs, which developers can use to create a variety of easy-to-use applications that could be useful for both promotional and marketing media within the tourism industry as well as for individual travelers planning a trip to tropical destinations.
One of the questions that should be contemplated when planning a vacation, or simply a weekend out of town, is what to take with you (e.g., a jacket, umbrella, warm pullover, sunglasses, hat, sunscreen). Weather forecasts are easily accessible now, and in the case of rain, wind or cold, there are standard recommendations for preparation, well-known to every experienced traveller: a membrane jacket, waterproof shoes, and layered clothing. However, the sun is rather tricky and it's important to think about how to protect yourself from it. One way to do this is to pay attention to Sun Protection Factor (SPF). However, even in this case it's easy to mistakenly underprotect yourself as sunscreen with a high SPF number isn't exactly cheap. If the forecast says that the weather is going to be cloudy, sometimes we think that SPF 15+ (or even nothing) will be sufficient, and this can potentially lead to very dangerous consequences.
Traditionally, a suntan is considered to increase physical attractiveness and exemplifies good health. Sunrays help to synthesize insulin to generate vitamin D and serotonin, which are responsible for our mood and general tonus. However, uncontrolled UV effects can lead to eye damage, a weakened immune system, early aging and, in the case of systematic sunburns, skin cancer and cataracts (WHO Environmental Health Criteria Monograph Ultraviolet Radiation).
The UV Global Index (UVI; UV-index), created by the World Health Organization (WHO)—the UN organization concerned with the environment—and the World Meteorological Organization, measures most of the danger factors of UV radiation on the human body and is now used in many countries, such as Australia, Argentina, Germany, Greece, Israel, Spain, Mexico, Norway, Poland, Portugal, Finland, France, Czech Republic, Sweden and Switzerland. Recently, it has been adopted as a standard measure in the United States and Canada.
The WHO actively encourages media outlets, especially those within the tourism industry, to publish forecasts containing UVI.
For visual presentation, our experts have developed a fast and, most importantly, very simple API, which developers can use to create a variety of easy-to-use applications to assist travelers in planning trips to tropical countries. This is highly beneficial for popular destinations like Cuba. This information is also especially relevant to families with children. Knowing the UV index and using the following simple recommendations of the WHO makes it easy to protect yourself and your children from the harmful effects of UV radiation:A value of 0-2 on the UV index doesn't require protection. Being outdoors is perfectly safe within this range.A value of 3 - 7 requires protection. At midday it's better to stay in the shade, wear long sleeves and a hat, and use sunscreen.A value of 8 requires increased protection. During the hottest hours, it is better to stay indoors. If outside, it is best to remain in the shadows. Be sure to wear long sleeves, a hat, and use sunscreen.
On Open Weather Map, UV index (Clear Sky) and historical data are available for any geographic position (latitude/longitude) in JSON http://openweathermap.org/api/uvi. This data is included in the Professional and Enterprise packages.http://openweathermap.org/price