Always Be Prepared With The New OpenWeather Weather Dashboard.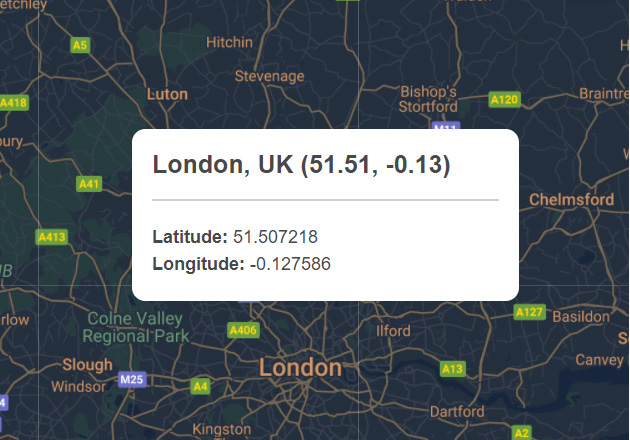 Posted on 28 Feb 2022
There are countless ancient, yet rather dubious sayings about our weather, one of the most poetic being "When clouds appear like towers, the Earth is refreshed by frequent showers".
Fortunately, OpenWeather has announced a far more accurate and practical way for us all to be warned of impending weather conditions. Our new Weather Dashboard uses weather data obtained from our hourly-updated Hourly Forecast Weather API to offer a lightweight and visual tool to send warnings of a number of forecast weather conditions, anywhere in the world.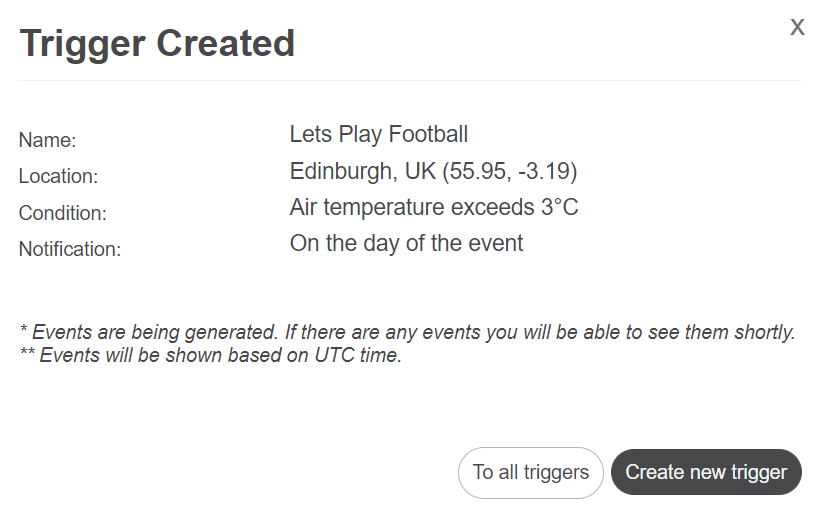 Triggers can be created to send e-mail and updates when conditions such as wind speed, precipitation and temperature are forecast to reach specified levels. Any location can be easily set, either by specifying either the location name or exact coordinates, or by selecting it from a visual and easy to use map - all within the same dashboard.

The dashboard can warn both individuals and organizations. Local sports clubs can be warned when weather conditions might disrupt their meetings. Ice-cream companies can be warned when high temperatures might cause an increase in demand for their deliciously refreshing offerings. Construction companies can be warned when planned concrete mixing might be affected by unpalatable weather. Both rail companies, and their passengers can be warned of possible infrastructure issues caused when train tracks buckle under high temperatures.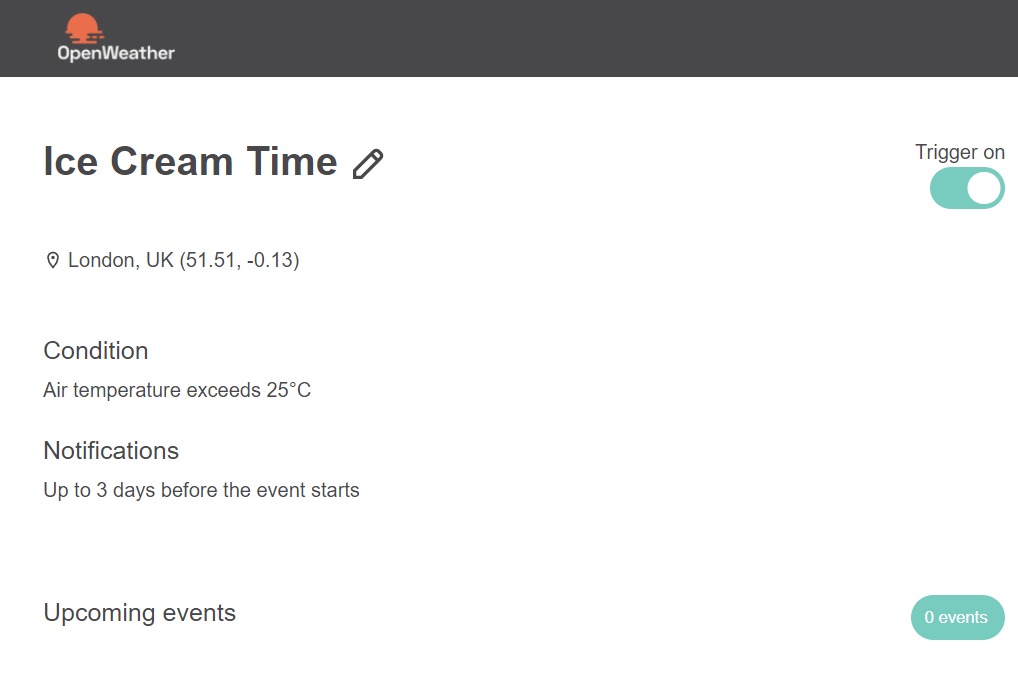 There are just three steps to use the OpenWeather Weather Dashboard .
There are detailed instructions on how to set up a trigger here.