Announcing Updates to the OpenWeather One Call API 3.0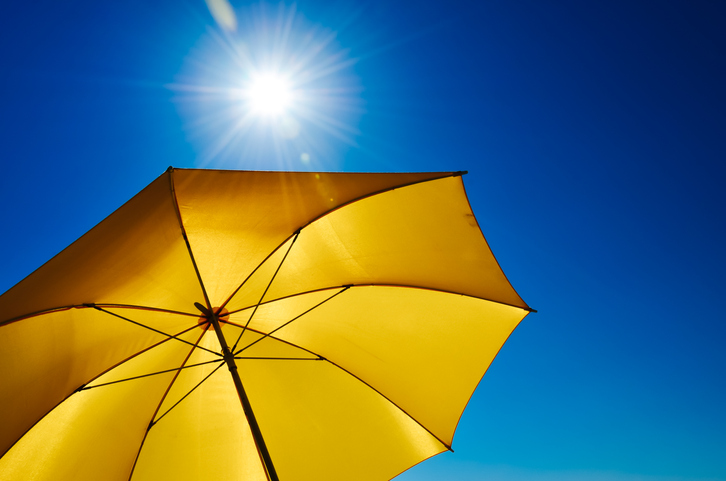 Posted on 13 Sep 2023
"Nothing is more simple than greatness; indeed, to be simple is to be great." - Ralph Waldo Emerson
The OpenWeather One Call API 3.0 is a complete, sophisticated yet simple, weather API that can be used within a range of applications to give accurate, useful and wide ranging weather data.
The functionality of this already feature-rich product has been significantly broadened by OpenWeather to also provide an incredible 1.5 year ahead daily aggregation forecast. For the first time, users can gain an insight into daily aggregated weather data, including six types of temperature, cloud cover, precipitation, pressure, wind speed etc. for up to 1.5 years ahead. This ground-breaking new feature can open new horizons for users involved in a wide variety of industries and scenarios.
In addition to the 1.5 year ahead daily aggregation forecast, OpenWeather has added the ability for users to retrieve timestamped weather data up to a 4 days ahead. With this feature, nuanced forecast data can be discovered for any global location, for any single timestamp for the next 4 days (as well as over 40 years in the past). This means that 4-day timestamped forecast weather data such as UVI, clouds, pressure, visibility, wind, humidity, sunrise etc. can now be at the fingertips of users.
Importantly, these two innovative new features come at no additional cost to the user, and are included in the existing pricing plan of the One Call API 3.0, which even included 1,000 free API calls per day.
These changes have been seamlessly blended by OpenWeather into the existing One Call API 3.0 endpoints, meaning that developers can instantly leverage this dramatically expanded functionality with little development time.
Although the applications for these improvements are limited only by our imagination, possible scenarios might be:
Insurance Industry:
The versatility of this single product can be used by insurers in differing areas of their business. The time machine aspect can provide weather data for any particular timestamp, meaning that claims can be easily verified using weather information such as sunrise and sunset, visibility, temperature, wind etc. The same OpenWeather product can be used to provide historical data to help insurers build their own internal data models, along with the far-reaching 1.5-year forecast data that the models can then be applied to. This would enable insurers to limit their weather exposure, as well as giving them a competitive advantage within the industry.
Retail Industry:
The well known uncertainties that surround the fickle buying patterns of the world's population can be greatly reduced by having clear, succinct and far-reaching weather forecast data. Now, with the new developments around the OpenWeather One Call API 3.0, retailers, manufacturers, and logistics organizations can coordinate their efforts by having easy access to the new 1.5 year daily aggregated weather forecast data. The time that seasonal products will gain in demand can now be forecast in advance, allowing for greater understanding about the timing of changes between the seasons, and the relative demand for products.
This not only helps retailers and manufacturers maximize their revenues and reduce their risk, effectively manage inventory and warehouses, but also ensures that the consumer has access to the products they need, when they need them.
With over 100 billion garments being produced by the fashion industry every year, these changes could be used to reduce the 92 million tons of clothing that is disposed of in landfills. Helping reduce waste, carbon emissions, and the environmental impact on local communities and wildlife has never been so important.
One Call API 3.0 contains 3 endpoints to provide access to the data:
1. Current Weather and Forecasts:
This Current and forecasts weather data endpoint provides:
Minute step forecast for one hour

Hourly step forecast for 48 hours

Daily step forecast for 8 days

Government weather alerts
2. Timestamp Weather Data:
This weather data for any timestamp allows users to receive weather data for a specific timestamp in the past or future. The timestamp can be chosen from the 1st of January 1979 to get historical data till 4 days from now for getting weather forecasts.
3. Daily Aggregation
This daily aggregation endpoint provides access to aggregated weather data for a particular day from 2nd January 1979 up until 1.5 years forecast ahead.
The One Call API 3.0 includes the following features:
Global coverage

Updated available every 10 minutes

There are no limits on the number of API calls

Only pay for the actual use of the product

1000 free API calls included per day

Users can monitor their API usage in their personal account and set usage limits
How to get access:
For large-scale projects, we provide a variety of custom One Call 3.0 packages. Please get in touch with us with your requirements to learn more.
About OpenWeather:
OpenWeather provides weather data for any location on the globe using a proprietary hyperlocal forecasting model with a resolution from 500 m to 2 km, globally. More than 5,000,000 customers from logistics, agriculture, insurance, energy, retail, and many other sectors, are working with the company's weather products.
OpenWeather cooperates with global meteorological agencies such as MetOffice and NOAA, and enhances its model with data from radars, weather stations and satellites. The company provides great availability of service at 99.9% for enterprise-level products.
The products can be easily integrated into complex IT systems and are ideal for ML analytic systems. OpenWeather is a member of Royal Meteorological Society and an Achilles-certified supplier. OpenWeather ethical initiatives include support of educators and students, not-for-profit subscriptions for the general public to increase weather awareness, and recent Ukrainian donation programme, and donations to COVID researchers.
For more information on how to gain access to our OpenWeather products, please email us.