Energy Security Day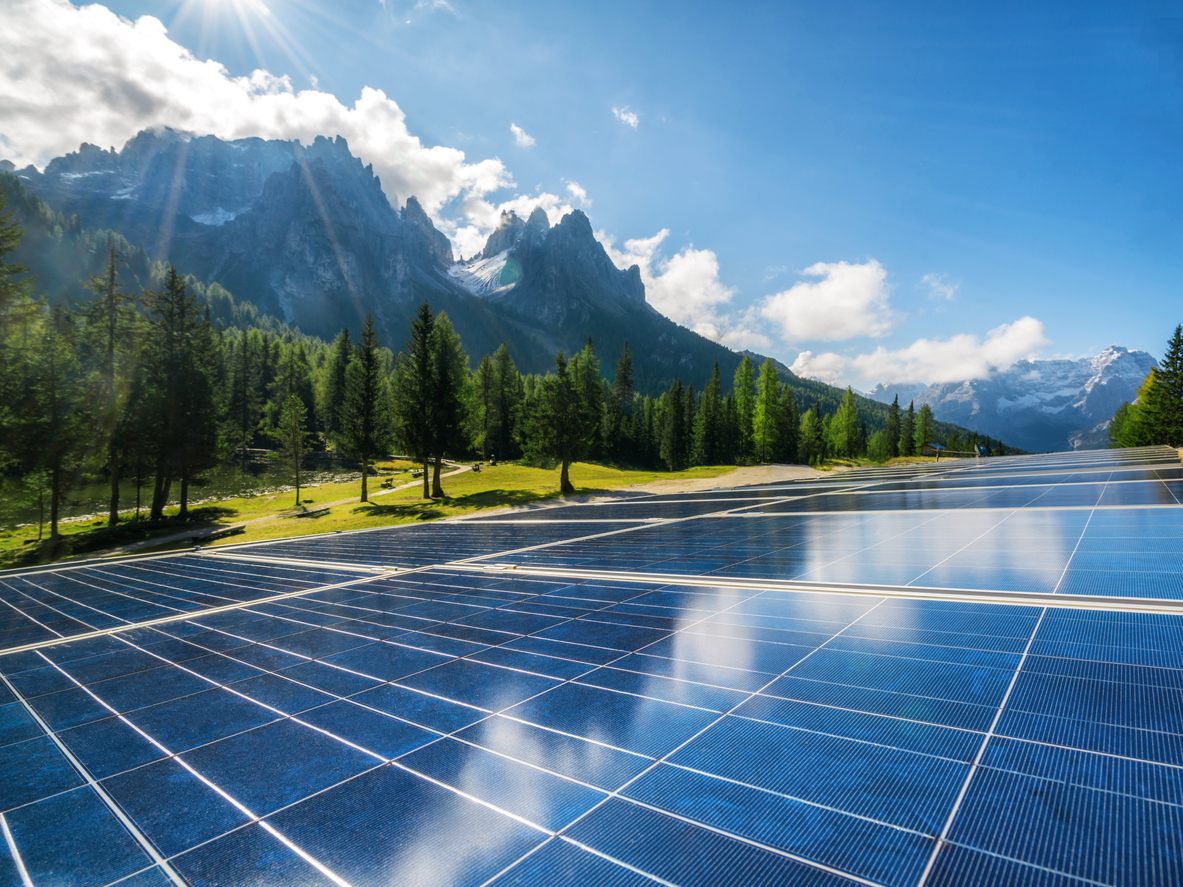 Posted on 27 Apr 2023
In March 2023, as part of 'Energy Security Day', the UK Government announced a new taskforce to drive the further growth of solar energy. In this series of articles, we will examine the practicalities of the solar industry in the UK, its effect on land use and the environment, effect on local communities as well as how sustainable the industry actually is.
As a foundation, in this first article we will give an overview of Energy Security Day, and its implications for the UK energy market.
The Energy Security Plan forms a number of overall policy statements, and results of consultations, but does not contain detailed delivery plans. It is expected that more detailed plans will be released by the government later in the year after these outlines have been through their consultation stage. Within the overall global context, the equivalent Inflation Reduction Act in the USA has already reserved almost $400billion in green investment.
OpenWeather and Solar Energy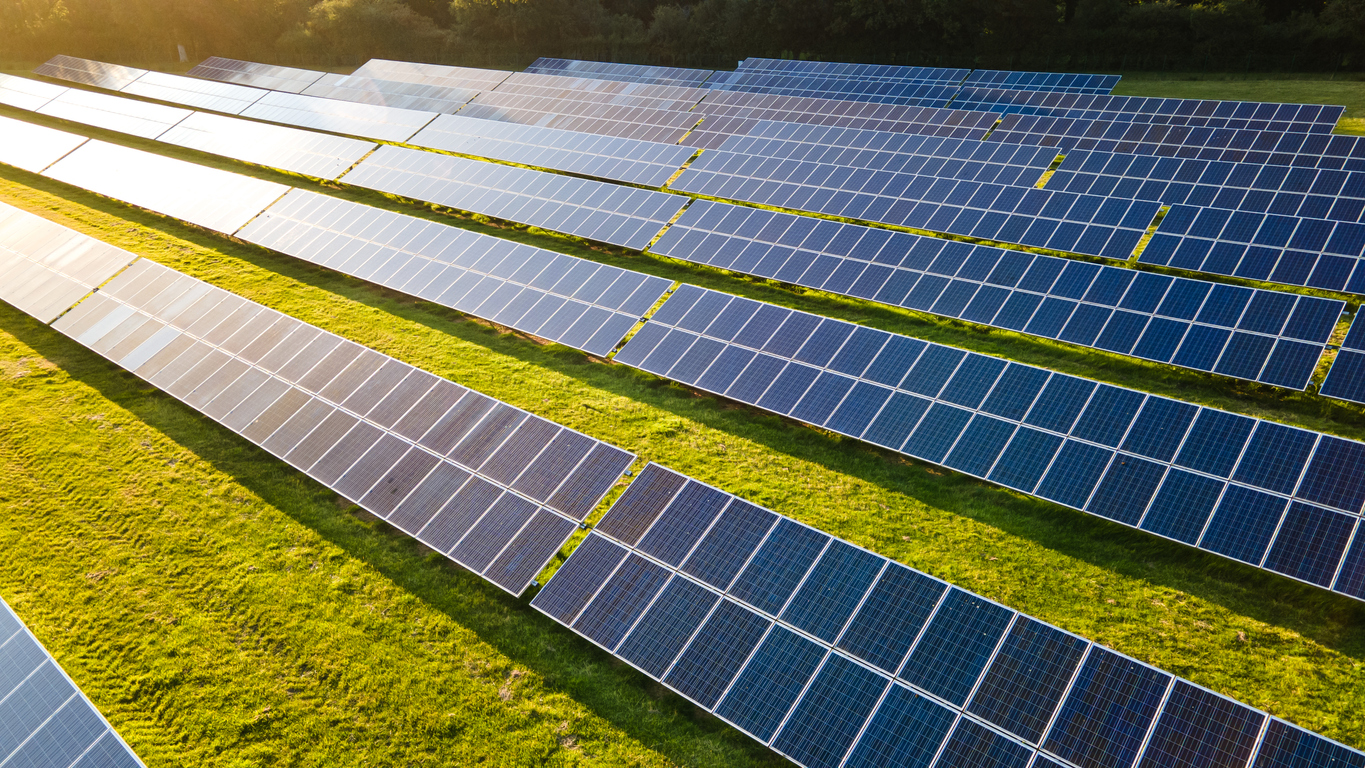 With the sharp increase in both domestic and industrial solar installations, and the government's legal commitment to reducing carbon emissions, it is becoming increasingly important to both be able to predict the energy generated by a particular solar cell at any given time and location in the UK, as well as monitoring the efficiency and effectiveness of existing solar installations.
OpenWeather have recently announced a new convenient, flexible and easy-to-use solar service that provides exactly this capability. The service comprises of two distinct, yet complementary elements:
Solar Irradiance:
This API supplies both the daily solar irradiance aggregate as well as the hourly breakdown of DNI, DHI, and GHI values for both the cloudy and clear sky models for any specified global location.
Users can have direct access to this historic, current and forecast solar irradiance data by simply supplying any date from 1st January 1979 to 15 days ahead, and the required global coordinates.
With this information, users will understand how much solar irradiance is reaching the Earth's surface in both the cloudy and clear sky scenarios, allowing them to make their own informed decisions about the management and relative performance of their own existing solar cells, or proposed solar installation.
Energy prediction from solar PV panels
With this cutting-edge and versatile service, OpenWeather combines its own solar irradiance data with the technical specification of users' own solar cells.
This service gives users two options to allow them to accurately predict the energy output of each of their solar panels:
Users can quickly and easily see their estimated energy generation level, choosing their own solar panel type from our list and adding other parameters.

Using Machine Learning technologies, OpenWeather utilizes users' own solar panel historical data to more accurately predict their future energy generation volume, allowing users to optimize their solar energy production.
Energy Security Day Announcements:
Originally branded as 'Green Day', the UK government announced a series of initiatives designed to secure the UK's energy industries. The topics included energy security, decarbonisation, green finance and sustainable growth. Moving focus away from purely achieving net-zero carbon emissions, the day witnessed the publishing of 44 new government documents relating to the supply of energy. Although the initiatives focussed on renewable energy sources, there was also an announcement to expand the oil production from the North Sea.
The day built on the recent publishing of the 'Mission Zero' UK government report in January 2023 that set out 129 recommendations to achieve net zero emissions by 2050. This report included a strategy to achieve the full scale deployment of solar energy, including rooftop installations, and has taken into account the parallel reports from the US and EU, namely the inflation Reduction Act (IRA) and Green Deal Industrial Plan, respectively.
UK Energy Investment
Under the title 'powering up Britain', the Secretary of State for the Department for Energy Security and Net Zero announced the commitment to investing hundreds of millions of pounds, including a £240 million Net Zero Hydrogen Fund, £205 million to encourage investment in renewable electricity and £380 million for boosting EV charging points.
Energy Security Plan
As part of the government's plan to have the lowest cost energy in Europe by 2035, the Energy Security Plan details the long term goals to develop renewable energy sources in order to achieve net-zero emissions. The plan does concede that it would be necessary to develop oil and gas sources in the short term, following on from last October's announcement to develop North Sea oil reservoirs in order to achieve energy security.
Net Zero Growth Plan
This plan aims to maximize 'green growth' by leveraging £100 billion of private investment by 2030, creating a buoyant economy from the economic benefits of green energy. The plan includes details on reducing carbon emissions across the economy, including investment in offshore wind, carbon capture, and nuclear.
2023 Green Finance Strategy
This plan outlines a number of proposals designed to protect investors in the green economy. This includes the protection of investors from greenwashing - where companies deliberately over exaggerate their green credentials, or hide their own failings in environmental issues. Along with ineffective environmental regulations, this practice is seen to damage the public's confidence in the green economy. The strategy also looks at the UK Green Taxonomy, and identifies which business activities can be regarded as being 'green', and hence attracting lower levels of taxation.
Carbon budget delivery plan
After the UK Government's Climate Strategy had been ruled unlawful in July 2022, this plan outlines how the government's plans will impact emissions up to 2037. Importantly, it will detail if the plans will achieve the legally binding targets for emissions. The plan does include references to the shortfall that are inherent in the plan, and how this shortfall will be made up.
Solar Energy and Energy Security

Solar energy accounted for 4.3% of the UK's electricity generation in 2022. Due to the drop in cost of solar installations, the sector has been subsidy free since 2019. Despite this lack of government help, domestic solar installations have increased by 300% since 2021, due partially to the global energy price crisis.
Although solar energy has not attracted as much attention as other energy sources such as nuclear and wind, it is seen as a long-term energy source that is scalable, sustainable, financially viable, as well as providing employment and domestic-level power generation that other energy sources cannot offer.
As part of the raft of announcements made during Energy Security Day, the government outlined ambitions to increase solar energy generation by 500% by 2035. The plans discussed some of the barriers to this target, including improving the network capacity and management, as well as skills training.
Details in the plan looked at both ground and rooftop solar installations, with ground installations providing some of the most cost effective forms of green energy, which are easily deployed as well as being highly scalable.
About OpenWeather:
OpenWeather provides weather data for any location on the globe using a proprietary hyperlocal forecasting model with a resolution from 500 m to 2 km, globally. More than 5,000,000 customers from logistics, agriculture, insurance, energy, retail, and many other sectors, are working with the company's weather products.
OpenWeather cooperates with global meteorological agencies such as MetOffice and NOAA, and enhances its model with data from radars, weather stations and satellites. The company provides great availability of service at 99.9% for enterprise-level products.
The products can be easily integrated into complex IT systems and are ideal for ML analytic systems. OpenWeather is a member of Royal Meteorological Society and an Achilles-certified supplier. OpenWeather ethical initiatives include support of educators and students, not-for-profit subscriptions for the general public to increase weather awareness, and recent Ukrainian donation programme, and donations to COVID researchers.
For more information on how to gain access to our OpenWeather products, please email us.