The Fastest Road to Food Deliveries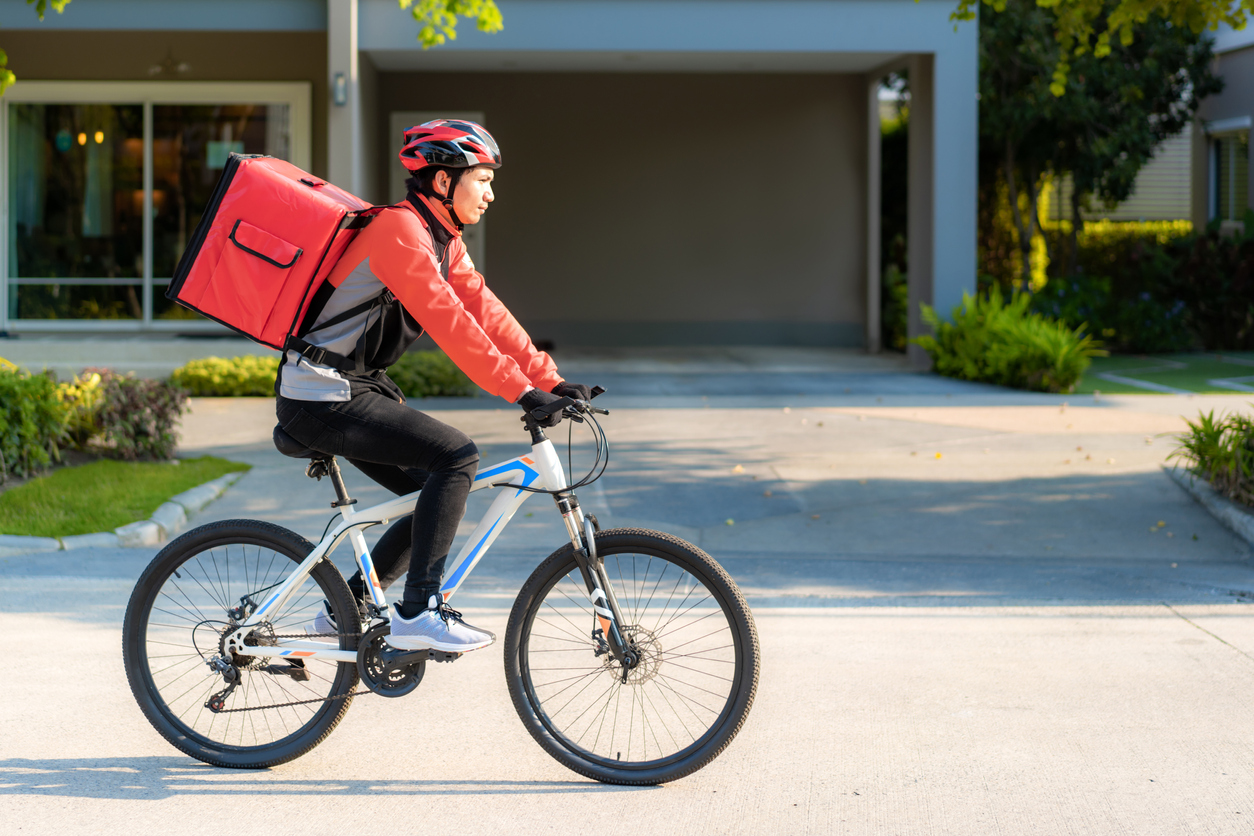 Posted on 28 Feb 2022
The ever-present food delivery rider is now just as an intrinsic part of our urban lifestyle as our internet connection. The sight of those confident individuals, whizzing around our cities with their branded backpacks containing mouth watering delicacies is now the norm.
Food from a vast variety of restaurants is now available at our fingertips. Convenient and easy-to-use apps can make our home kitchens an unused relic of the previous century.
Global pandemics, low-cost data and mapping technological developments have created an industry that was reported by the food delivery app review to be worth over $26billion in the US alone. Fledgling business models are being adopted by an industry that shows no sign of slowing down.
The idea is simplicity itself; The customer logs onto a mobile phone app or web portal, selects their food, and at the click of a button can be tucking in to their favorite dish within the hour. How it is delivered is far from simple, a complex infrastructure of restaurants, riders, operations, and delivery hubs are all working seamlessly in the background to deliver what only a few years ago would have been impossible.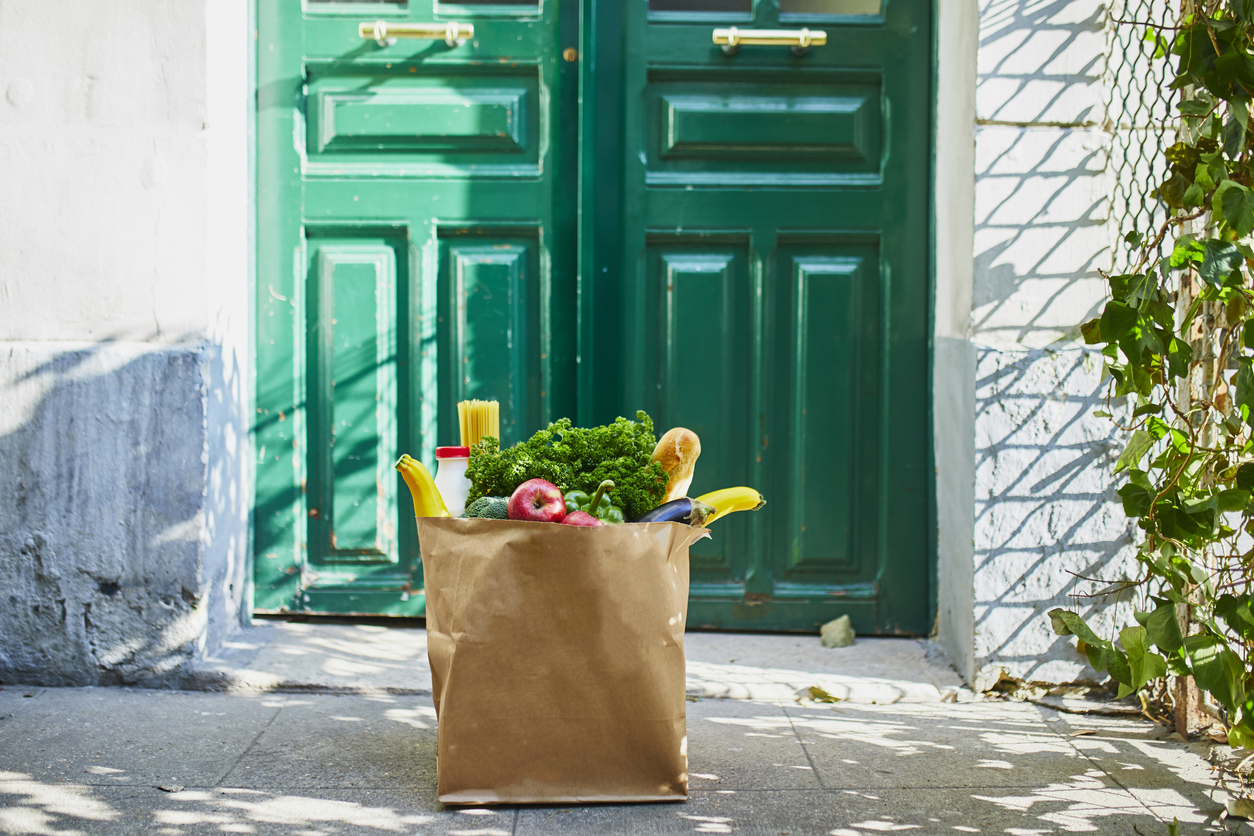 Despite the carefully crafted and interdependent nature of the industry, understanding the role of something as familiar as the weather can be seen to play a decisive role in profitability.
How all nuances of running an efficient food delivery business intertwine and what is the ultimate role of weather in this system are topics that we will be addressing below."
Business Models
Food delivery companies of all sizes are growing rapidly, many less than a year old. They are riding the wave of customer demand created by the global pandemic. They provide a delivery-as-a-service (Daas) to their clients. The business models they use fall into four main categories:
The platform-to-customer model provides the customer with a third-party app that enables them to select food from a number of local restaurants, cafes and shops. The delivery partner is notified of the order, and arranges for a courier to make the delivery. According to FarEye, The courier provider will charge a fixed fee of around 25%, plus a delivery charge to the restaurant partner.
The aggregator model adds another layer of convenience for the restaurant partners. The courier provider will typically provide their own custom-build customer web portal that integrates with their own delivery management technology stack. Local city delivery hubs are used to dispatch the e-bike riding couriers on the jobs. Often, live courier operations management is carried out remotely from a different city, or even country. In this model, the courier provider would charge the restaurant a subscription, plus a fixed fee for each delivery.
The next level up for the food delivery business is to actually do the cooking themselves. Known as the full-stack model, the food is prepared in 'ghost' restaurants that have no seating or customer facilities, just the virtual presence supplied by the delivery company. This is a highly efficient and manageable process, though does require considerable upfront costs to start.
Whereas the DaaS providers deliver a convenient service, many grocery businesses see it as a considerable risk to outsource their deliveries, and prefer to use their own in-house fleet of branded delivery drivers. Those that use the restaurant-to-customer model have invested heavily in the integrated IT and rider control infrastructure needed to provide a service comparable to their competitors.
Bringing the delivery infrastructure in-house, also gives the food providers incredibly useful data not only on the customers themselves, but also patterns in purchasing trends, delivery locations and a host of other metrics that the third-party suppliers would not reveal.
Anatomy of an Order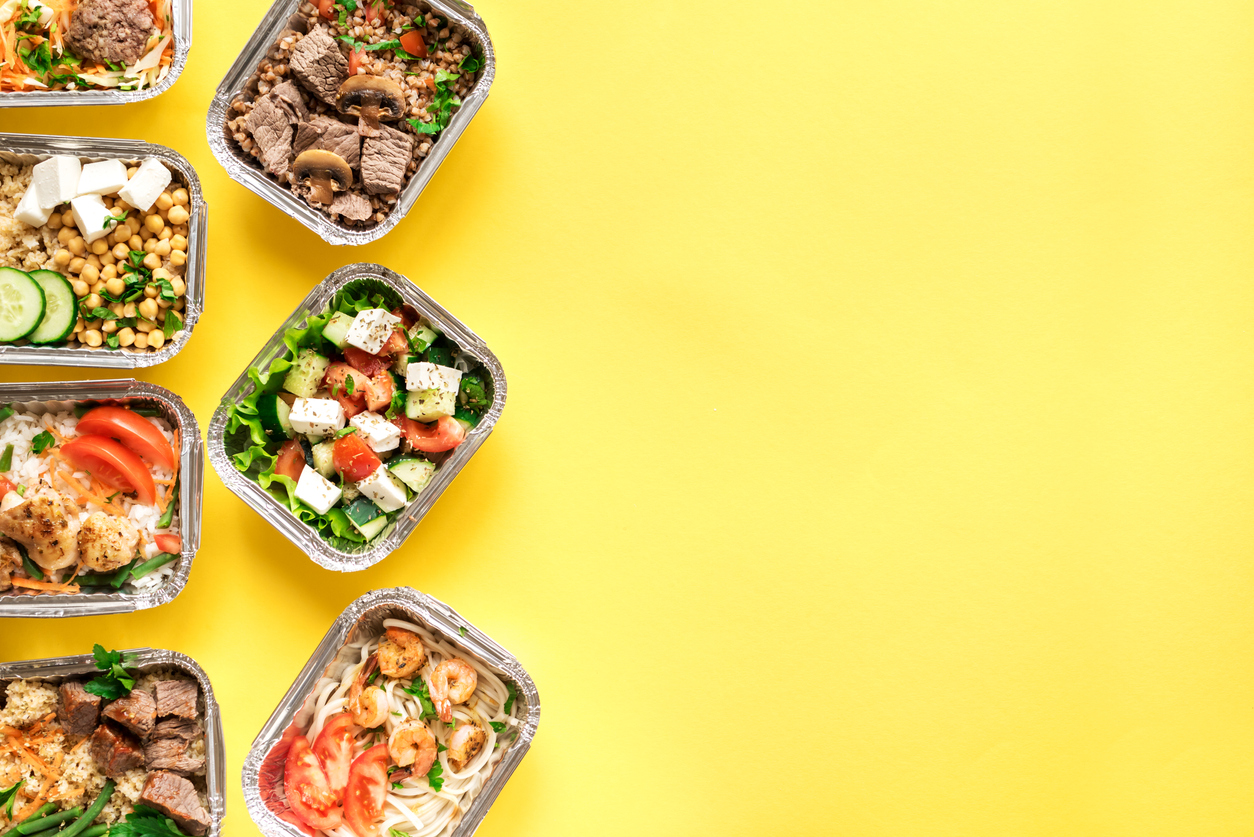 With the increased competition in the market, delivery companies are constantly streamlining their processes. Couriers are key to their performance, and ultimately revenues.
The traditional approach of paying couriers on a per delivery basis, is being replaced by the hourly-rate payment method favored by the newly formed yet rapidly growing companies. With a guaranteed hourly rate, companies can ensure sufficient supply of couriers to meet expected demand. It is the combination of accurate forecasting of demand, and managing courier numbers to meet this demand that has fueled the growth.
Metrics are used to fine-tune the balance between courier numbers and customer demand. Too many couriers creates a glut of riders with no jobs, who are still being paid. Too few couriers means that delivery times increase, with the risk of customers or restaurant partners canceling the order. The number of canceled orders is tracked by the bad order rate (BOR), a key metric in all delivery businesses.
Typically, the courier shift planners will look at a number of factors when deciding how to allocate courier shifts for the next week. The required courier numbers can vary dramatically from hour to hour. Factors could include events such as football matches and concerts, weekends, public holidays, transport strikes and evening meal times. Weather forecasts are used to a greater degree at this stage of the process. Planners understand that when rain is expected, people prefer to order their meals from the comfort of their own home. In addition, inclement weather increases delivery times, creating a need for more couriers to achieve the organisations all important delivery target.
Heavy rain can act as a boost for any delivery business, but can also present a host of demands. Customers often prefer to have their supplies delivered directly to their door, without needing to face a drenching by visiting the restaurant in person. Also, although couriers are generally a resilient group of individuals, numbers turning up to shifts during heavy rain, sleet, hail and snow storms can drop significantly, causing a drought of available riders to satisfy the increased levels of customer demand.
Wet weather also has a dramatic impact on mechanical reliability. Delivery companies typically manage their own fleet of e-bikes that couriers collect from a number of city center hubs. During rain, as any cyclist would testify, the chances of tire punctures increase multiple times. When this happens, not only is the e-bike no longer available, the unfortunate courier is forced to push the bike back to the hub, wasting time, resources and possibly resulting in a canceled order.
Metrics For Fine Tuning a Delivery
In addition to the Bad Order Rate, the typical delivery partner would also keep a close eye on the Workload. This is in effect the number of required deliveries per available courier. Too low a figure such as 0.2 would mean a glut of couriers, too high a number such as 1.7 would mean a danger of the delivery partner not achieving its required minimum service level. A sweet spot of around 1.2 is just right.
Finally, there is the average delivery time. This is at the heart of the operations - too high a number would mean a danger of having multiple bad orders and unachievable service targets. When this hits 30 minutes, operations are halted until the situation can be rectified.
Causes for Delay
The delivery partner planners use a combination of machine learning and previous experience to gauge the courier numbers needed for any given time period. Events are known in advance, but the physical nature of the delivery business is highly susceptible to changing weather conditions, the main cause of unexpected fluctuations in order and courier supply and demand.
A sudden rainstorm can have a catastrophic effect on deliveries. Couriers may decide to shelter from the rain, customers who would have ventured outside in fair weather suddenly revert to their apps to order their meals. Orders rocket, and the ability to deliver those orders plummet.
Even relatively light rain can have an impact on the previously impeccable planning. During quiet times, such as the late evening, when courier numbers are naturally low, any disruption can cause the average order times to increase, along with financially disastrous order cancellations.
The planners are caught in a pincer, and are forced to reallocate courier resources, extend shifts, and give short-term financial incentives to the couriers in an effort to feed the need for extra cycles on the road.
The importance of OpenWeather APIs
OpenWeather offers a number of solutions that can easily be integrated into existing planning systems, along with mapping solutions that can be used by local and live operations to monitor potential operation impacting weather conditions.
The OpenWeather One Call API gives weather data (including precipitation) with one minute accuracy for the next hour, or an hourly forecast for the next 48 hours.
The OpenWeather Road Risk API update gives detailed current, forecast and historical weather information as well as national alerts for any number of specified location points along a delivery route.
The OpenWeather Weather Maps 2.0 with 1-hour step API gives a visual and feature-rich weather tile for any global location. This can be integrated with the existing courier mapping solutions that are already being used.
Our Global Precipitation Map is updated every 10 minutes, and provides the accurate current and historical weather information that is key to a successful and smoothly running delivery infrastructure.
The machine learning models that are already used to plan the expected demand in food ordering, can be integrated with the OpenWeather Statistical Weather API.
The Future of Food Delivery
The competitive advantage for food delivery organisations will be based on their ability to both predict the long term demand for their product, and react to short term challenges. Having access to nuanced, accurate and reliable weather forecasting and historic information will gain that elusive, yet critical edge.