Fine Weather for Cycling Apps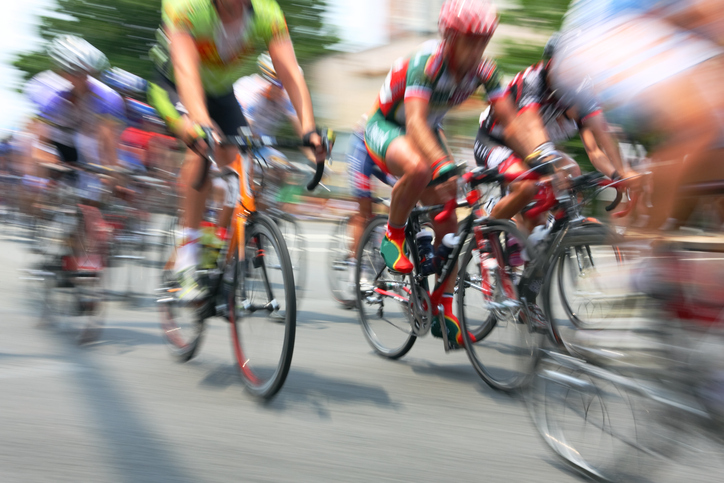 Posted on 21 Jun 2023
"Every time I see an adult on a bicycle, I no longer despair for the future of the human race." - H.G. Wells
The West coast of Ireland has some of the most beautiful scenery imaginable, but is also home to one of the most brutal tests of cycling endurance. The 'Donegal 555' is an annual race around a route that exposes the intrepid contestants to 555Km of non-stop cycling that follows the constantly undulating coastal road, exposing the participants to epic climbs, and the raw Atlantic weather.
Those select few that can finish such an event rarely fail to mention the effect of the weather on their race. Facing strong headwinds can dramatically slow a rider, side winds can mean that even keeping the bike on the road during the long, dark night is a skill in itself. The driving rain can cause the racing tyres to lose grip or puncture, adding to the already significant challenge of cycling 555Km non-stop. For many, the race is not against the other cyclists, but with their own physical and psychological selves.
For professional cyclists, and a select few top amateurs, the "Paris Roubaix" brings a different challenge. This infamous cycling race over 257 Km includes the legendary 'cobbled' section, where the rider's skill in handling their ultra-light machines over treacherous cobbled roads is as important as their personal fitness and determination. In this situation, having a clear idea about the weather conditions, and the relative traction they may have on the treacherous surface would offer a clear advantage when selecting the right equipment and cycle set-up for the race.
Not all sports events are as challenging as the 'Donegal 555' and 'Paris-Roubaix', but weather can still play a significant part.
Cycling Clothing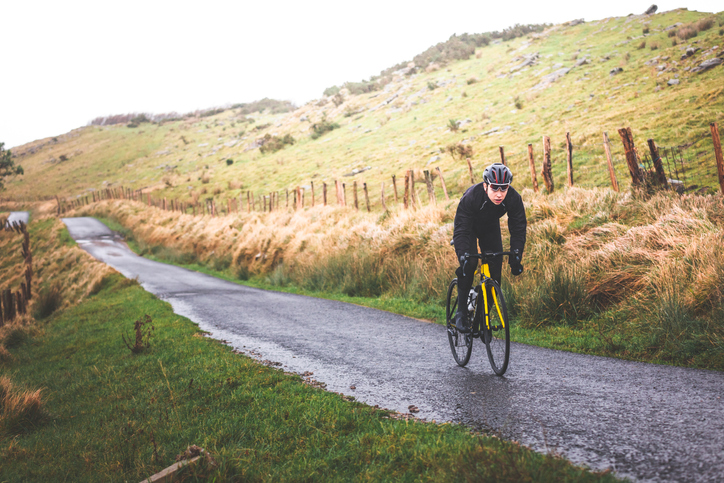 Any cyclist needs to dress for the weather, being comfortable on the bike is important not just for the enjoyment of the ride, but also to achieve the maximum possible performance, whatever the level. Cycling clothing has embraced technology to create fabrics that are comfortable, whatever the weather, and normally fall into three categories:
Woven materials are hard wearing and offer good resistance against abrasion.

Knitted fabrics are generally lighter weight and offer a naturally high level of stretch, fit and comfort.

Mesh fabrics go one step further to increase the aeration properties of the fabric to once again improve the overall comfort.
Synthetic fabrics are generally preferred to natural ones as they give a natural stretch that creates a more aerodynamic profile to the rider, as well as being lighter, and have the ability to keep moisture away from the skin by incorporating a hydrophilic finish.
Cycling clothing is specifically designed to address the three fundamental areas of heat, rain and cold.
Hot weather clothing keeps the rider dry, as well as offering an important level of UV protection. For the cold, ultra-fine fibers are used to form small air pockets that trap heat from the rider's body, though do not add bulk or weight to the garment. Rain garments utilize especially designed membranes that keep water away from the rider, but also allow the fabric to 'breath'.
Cycling Hardware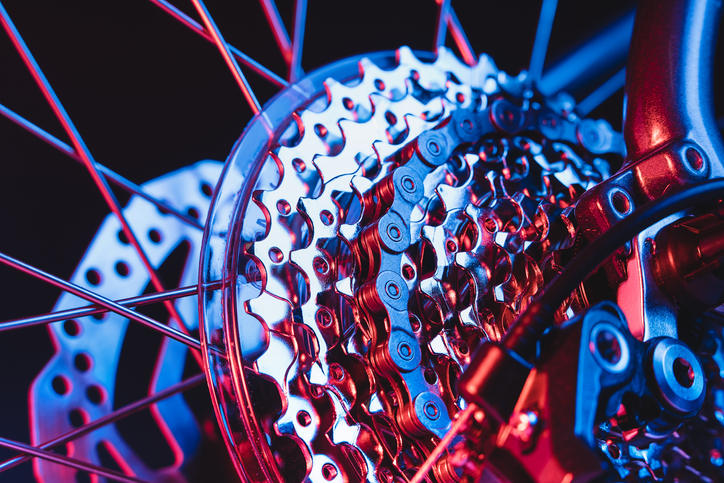 The bicycle itself can also be modified for bad weather to keep the rider safe and avoid punctures. Wider tyres can be fitted to give more traction, as well as using special compounds that offer grip in wet and cold weather conditions. The new technology of tubeless tyres allows the rider to reduce the tyre pressure to give extra grip, without the associated risk of punctures. Disk brakes offer firmer braking than the traditional rim brakes, especially in heavy rain.
Performance monitoring equipment, previously only available to professional cyclists, is increasingly being used by enthusiast and club cyclists. Heart rate monitors are becoming more convenient to wear, with cycling power meters being available for use in several parts of the cycle, including the cranks and pedals. These monitors will typically feed their stream of data into a cycling app, giving both real-time display data as well as stored data for analysis and comparison with previous rides.
Cycling Apps
With the multiple equipment options available to cyclists, it is important that their selection matches the weather conditions for the day ahead, especially towards the end when conditions can be very different to the start. Cycling app developers can easily incorporate current, historic and forecast weather data into their route planning and performance monitoring software using OpenWeather products.
The OpenWeather One Call API 3.0 provides a convenient and detailed way to obtain a variety of weather parameters, including historic, current and forecast information that can help cyclists of all levels, no matter where they are in the world. For example, the forecast wind conditions can be found, including the direction, speed and gust speed to ensure a safe ride. The forecast temperature can help with the all important equipment selection before a long and grueling ride, making sure only the essentials are carried, reducing weight.
Cycling apps can incorporate the historic weather data provided by the API, with their own rider information (such as speed, heart rate and power) to give a clear context of the overall ride itself.
Accurate weather information is also useful for the casual cyclist, who has no intention to compete in extreme cycling events, but simply enjoys a gentle ride for recreation, or perhaps to get to work. Having access to a cycling app that tracks their distance traveled, average speed and time, but also gives weather information, can give a useful record for comparing one day to the next.
Typically, the cycling app developer would incorporate both the OpenWeather API as well as an API that links directly to one of the industry leading cycling platforms, creating a mobile app that can be used by any cyclist, runner, walker or adventurer who needs accurate, detailed and nuanced information to help them plan their travels.
Eddy Merckx, one of the legends of cycling once said "In my time it was different. When I knew the wind was strong, I attacked myself to make the race as hard as possible".
This part of cycling will remain the same, though now, we will perhaps be a little better prepared for what the weather will bring.
About OpenWeather:
OpenWeather provides weather data for any location on the globe using a proprietary hyperlocal forecasting model with a resolution from 500 m to 2 km, globally. More than 5,000,000 customers from logistics, agriculture, insurance, energy, retail, and many other sectors, are working with the company's weather products.
OpenWeather cooperates with global meteorological agencies such as MetOffice and NOAA, and enhances its model with data from radars, weather stations and satellites. The company provides great availability of service at 99.9% for enterprise-level products.
The products can be easily integrated into complex IT systems and are ideal for ML analytic systems. OpenWeather is a member of Royal Meteorological Society and an Achilles-certified supplier. OpenWeather ethical initiatives include support of educators and students, not-for-profit subscriptions for the general public to increase weather awareness, and recent Ukrainian donation programme, and donations to COVID researchers.
For more information on how to gain access to our OpenWeather products, please email us.