How to move from Weather Underground to OpenWeather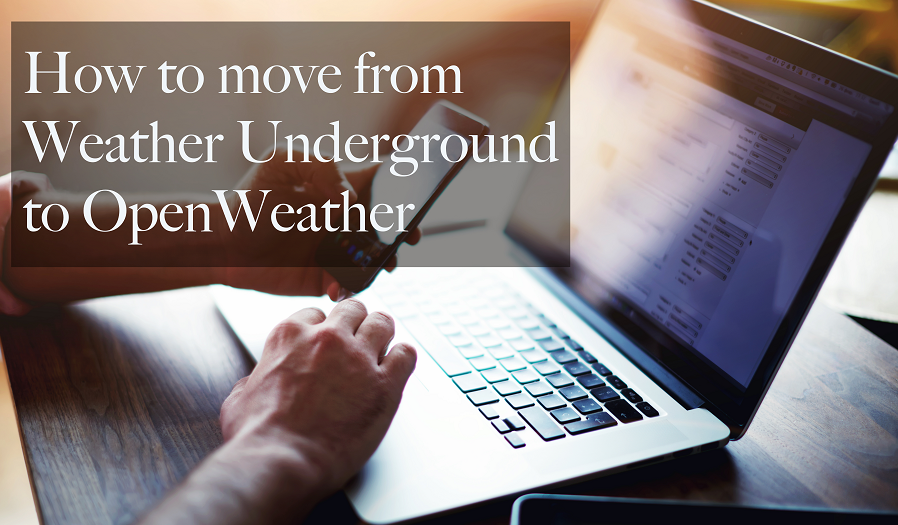 Posted on 01 Feb 2019
OpenWeather will help you easily and quickly move to our Weather API for anyone who has affected from the Weather Underground API closing.
What do we offer?
We provide convenient and fast APIs for access to weather data. We have a wide range of weather services: current weather data and forecasts, historical weather data collection, weather maps with a lot of weather layers, and relief maps, which you can use as a base layer for the weather maps, etc.
The full list of our weather services and the detail documentation you can find here.
It is very easy to start using our services:
Sign up on our website

Get API key in your personal account

Start working with our APIs
Our Free plan allows you to get access to Current and 5-days forecast with 60 API calls per minute. Detail information is indicated in Guide section.
If you need more products and services than provided in our Free plan, we are pleased to offer you a variety of subscription plans that meet your needs. Our paid plans depend on a number of API calls per minute, available services and data feeds: wide range of weather map layers, 16-days forecast, etc.
Full information about our price and conditions is here.
We are always ready to discuss with you any questions and offer you suitable conditions. Please, contact our Support team info@openweathermap.org.