How weather data brings a breath of fresh air to energy.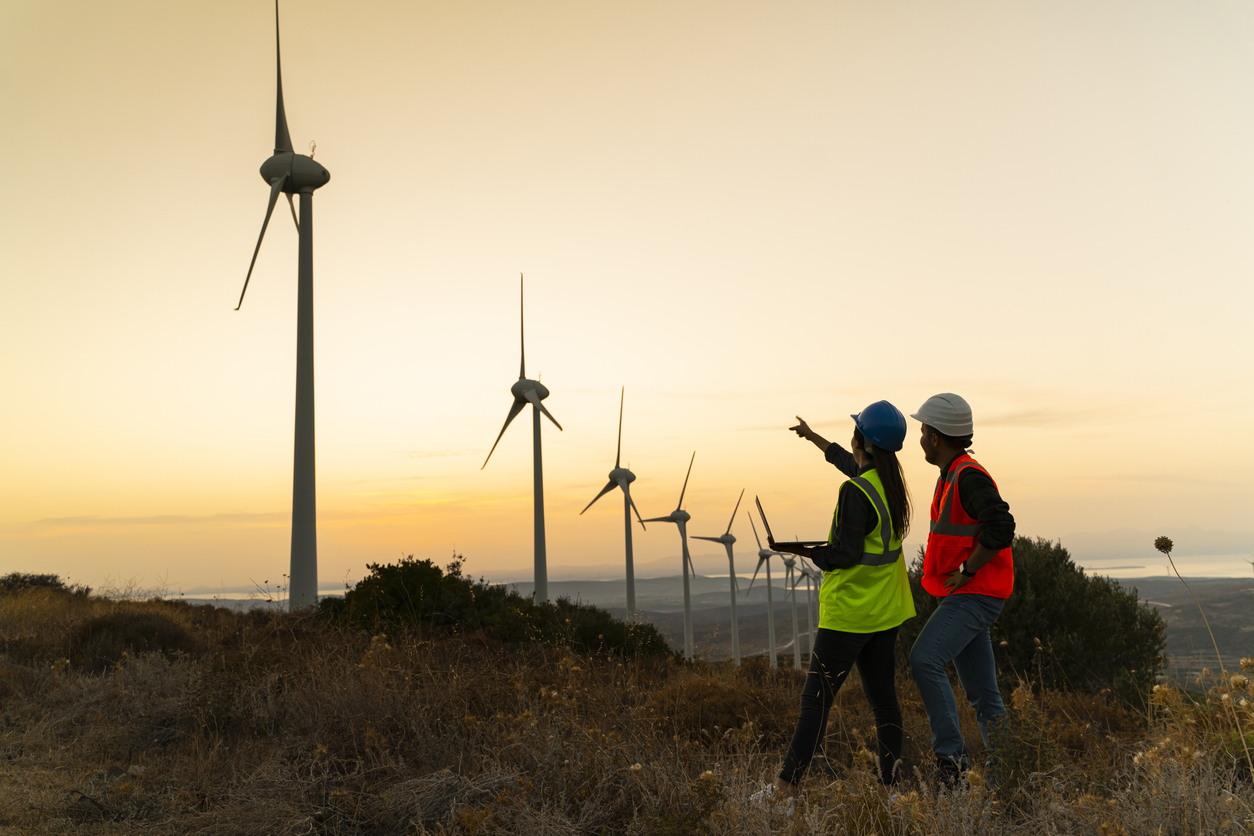 Posted on 25 Apr 2022
Humans have long understood the immense potential of the power of the wind. But being able to harness and store this seemingly inexhaustible energy supply has never been easy.
Over 4000 years ago, the Austronesian people were able to use the power of the wind to travel long distances across the South China sea. In Asia, sailors used the air pressure differences around their crab-claw sails to achieve the remarkable ability to travel into the direction of the wind. This principle was later used in 1903 by the Wright Brothers to achieve their own remarkable achievement of sustained, heavier-than-air flight. The idea was at first slow to catch on, with the first flight in Australia not being until 1910, achieved by the famous escapologist Harry Houdini.
Unlike the last century, today, the need to effectively and efficiently harness the power of the wind is well known.
The prices of oil, coal and gas are endlessly fluctuating, being dramatically impacted by global economic events. The price of electricity reached over £424 per Megawatt-hour in September 2021, compared with £44 / MWh the year before.
The impact of the weather, and wind power was never more evident in the UK than during the recent stormy weather. Storm Malik created such a surge in energy production on 3rd January 2022 that energy prices fell to £150/MWh, increasing the next day to £193/MWh after the storm had subsided. Data from the National Grid has shown that on that fateful day, the storms that battered the North of England and Scotland produced 19,500 Megawatts, about half of the entire UK energy requirement.
We cannot always rely on 100Mph winds saving us from the need to burn fossil fuels, but being able to effectively harness wind power, store the energy, and understand when we might be able to expect it to arrive is a key link in the energy chain.
Global Growth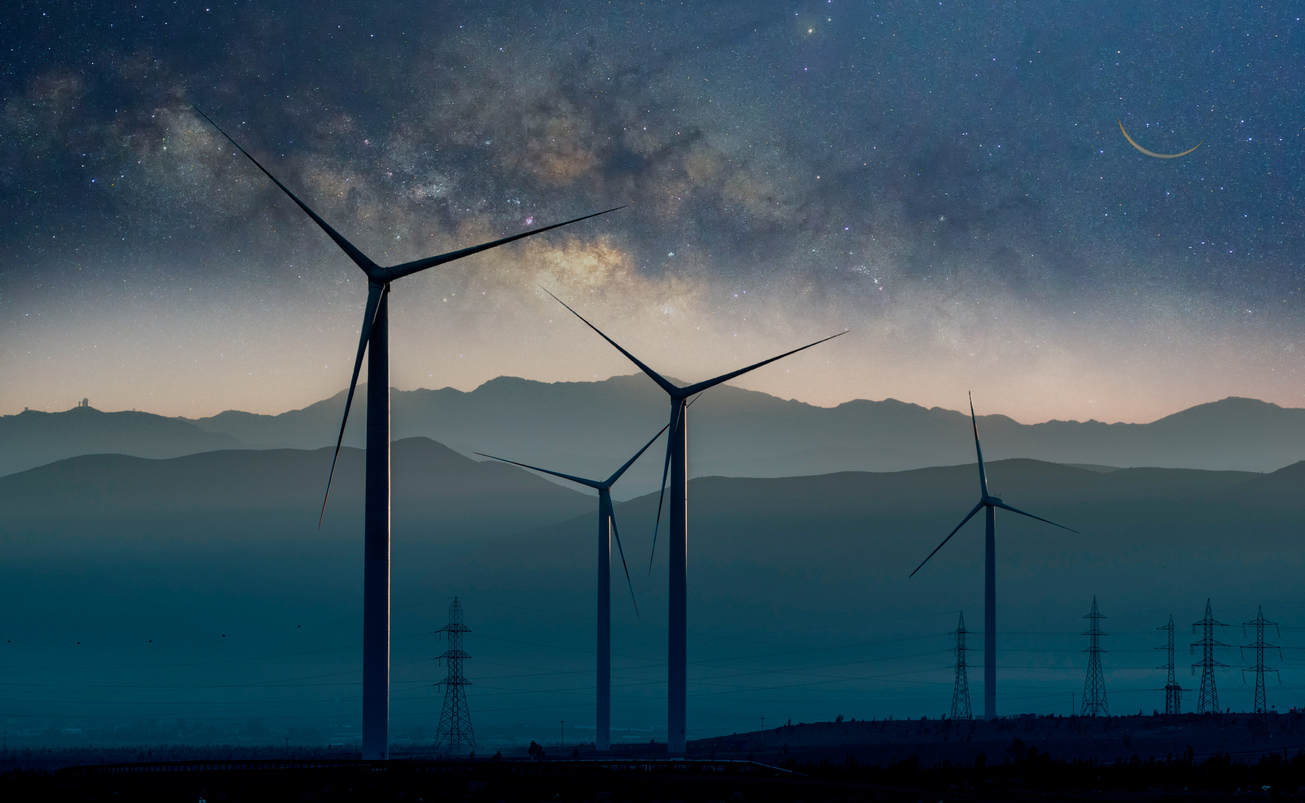 According to the Global Wind Energy Council (GWEC), there was a 53% growth in new wind farms in 2020, compared with the previous year. Today, there are 743 Gigawatts of wind power capacity worldwide, offsetting more than 1.1 billion tons of Co2.
The largest wind energy installation in the world is in the Gansu province of China. Initially built to generate 8 Gigawatts of energy, it is being expanded in 2022, with a target production of 22 Gigawatts. The installation consists of 20 individual wind parks, with a total of 7000 turbines, costing £12Bn.
By comparison, Hornsea One is the largest wind installation in the UK, and the largest offshore installation in the world, producing approximately 1.2 Gigawatts of energy from 174 turbines, enough to power over 1 million homes. It is spread over 407 SqKm, 120Km from the coast, using 190m tall, 7 Megawatt turbines. The nearby Hornsea Two installation is nearing completion, and is expected to generate enough electricity to power over 1.3 million homes by the end of 2022. This is comparable with a conventional fossil fuel or nuclear power plant.
The UK government has ambitious offshore wind energy targets. Currently the UK generates 11 Gigawatts of energy from offshore wind power, and is targeting 40 Gigawatts by 2030, with a net-zero goal by 2050. The decline of UK fossil fuel use has been just as dramatic, just ten years ago 40% of the UK energy consumption came from coal, today it is about 2.4%.
In 2021, the Crown Estates auctioned enough seabed space to generate a further 7 Gigawatts of energy. This is a sizable proportion of the total global offshore wind energy production, which is estimated to be around 35 Gigawatts
UK offshore wind energy.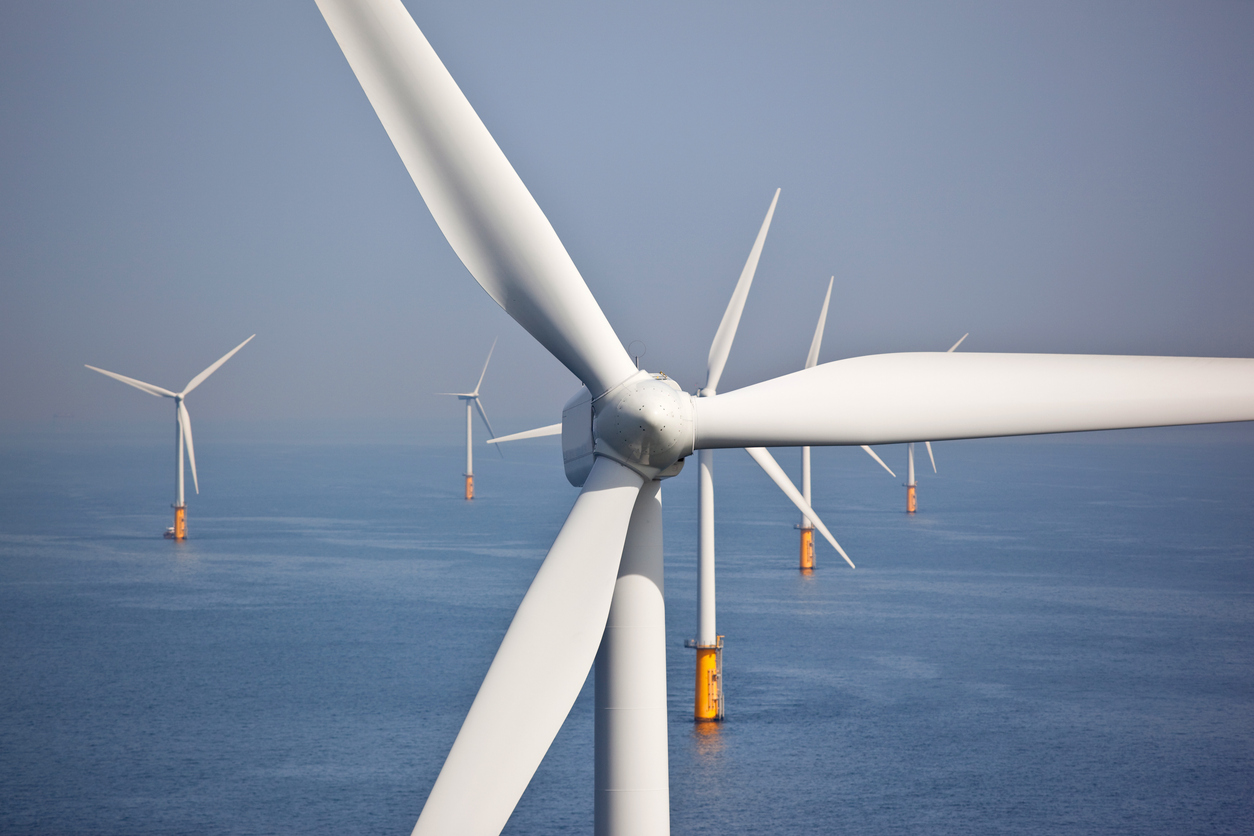 There are a number of factors behind the rapid growth of UK offshore wind power. Offshore wind is generally stronger, and more consistent than onshore. However the engineering and financial challenges surrounding the placement of hundreds of 190m tall turbines has restricted the take-up of this super-green energy source.
Technological advances in the manufacture of wind turbines that are large enough to be economically viable, along with battery storage technologies, notably lithium-ion, have created a viable technology stack. From 2010 to 2016, wind turbine power ratings have grown by 60%, with projects now being deployed in waters over 50 meters deep. This, coupled with the UK government's 'Wind Sector Deal' has given developers, financial organizations, supply-chain and energy companies the confidence to expand. Government investment in R&D will increase by £7billion this year, with targets of 2.4% of GDP by 2027.
This government funding is being used to reduce costs further. For example, developments in autonomous subsea surveys, and AI technologies to manage the supply of power given the prevailing weather conditions will ultimately create a not only sustainable, but also cost effective long-term energy source.
The power behind the growth
Even though off-shore wind power predominates in the UK due to population densities, lack of available land and the windy nature of our shores, onshore wind power is still the most popular choice globally. This form of wind-power does not face the same high installation and maintenance costs as its offshore counterparts, however it is not without its own individual challenges.
Onshore wind installations still require maintenance, and with that comes accessibility, acceptance from the local population, and pure land area to make the installation financially viable. Wind installations also require very specific weather conditions to operate at their optimum capacity, with too much wind being as much an issue as too little.
When looking to fund wind power, investment institutions look not only at their financial growth models, but also their AI powered weather ones as well. Accurate historical weather data is used for planning the location of future wind power plants, and along with access to electricity transmission, physical access and local electricity prices is key to a successful installation.
Financial organisations understand there will be fluctuations in the supply of wind power, but having accurate forecasts as to when these fluctuations will occur enables the infrastructure of gas, nuclear and solar to work at optimal levels. These AI based forecasts use detailed historical data, along with historical forecast data to build a model that combines both current weather conditions and forecast data.
The growing maturity of the industry, coupled with the help of targeted financial institutions such as the US federal government backed NY Green Bank have created a climate that is becoming increasingly favorable to building new installations.
The perspective on renewable energy sources, especially wind power is also shifting. In February 2020, a winter storm engulfed Texas, causing power outages around the state. Not only did the wind turbines freeze, but also the gas installations. However it was seen that the grid lost five times more power from natural gas as it did from wind power. Pipelines froze, and the offline natural gas installations proved to be incredibly challenging to restart in the sub-zero temperatures.
The traditional narrative surrounding the unreliability of wind power is being challenged.
The importance of the Weather.
The UK energy sector faced unique challenges during the cold weather that engulfed the country in early 2021. Low temperatures and snow created a surge in energy consumption, but the high winter atmospheric pressure meant that the winds were low, reducing the effectiveness of both wind and solar power plants. Traditionally, the National Grid would have reverted back to fossil fueled power plants, but the planned phasing out of these technologies meant that they struggled to maintain supply. Great Britain is connected to France, the Republic of Ireland and the Netherlands by large power cables. However these neighboring counties also faced similar weather challenges, so could not be relied upon.
Understanding the relationship between weather conditions and energy demand key to being able to achieve a reliable and consistent supply of green energy. Researchers at The University of Reading are developing innovative models that reflect the patterns of European energy demand, historical weather data and forecast data to give the energy sector vital time to plan for previously unexpected surges in demand.
Global energy production is in a transitional state. The reliance on traditional methods of power generation is being reduced by an ever increasing understanding of our climate, and what energy it is capable of bringing us.
The escape from fossil fuel is now possible, and worthy of Houdini himself.
About OpenWeather:
At OpenWeather, we create highly recognisable weather products, aimed at the needs of our customers, that make working with weather data effective and straightforward.
The wide variety of these products work across a multitude of enterprises, and include forecast, observation and historic information for any global location. Our industry-standard, fast, reliable APIs streamline flexible integration with enterprise systems. Our pricing and licensing is transparent.
The OpenWeather Numerical Weather Prediction (NWP) Model allows us to calculate weather for any location. We use our proprietary convolutional neural network that collects and processes a wide range of data sources for any location, including the nuances of local climate.
OpenWeather products such as our History Bulk gives global, historical data for up to 40 years, and includes wind speed, direction and gust values.The OpenWeather History Forecast Bulk supplies an archive of previous forecasts, and our Extreme Weather Alerts can send warnings of your own specific impending weather conditions.
These products can be used either individually, or combined to create a comprehensive weather data feed to your enterprise solution.
Pricing and subscription details of our products can be found here.
For more information on how to gain access to our OpenWeather Weather products, please e-mail us.
Further information about the UK government 'Wind Sector Deal' can be found here.