Import OpenWeatherMap Data to Google Sheets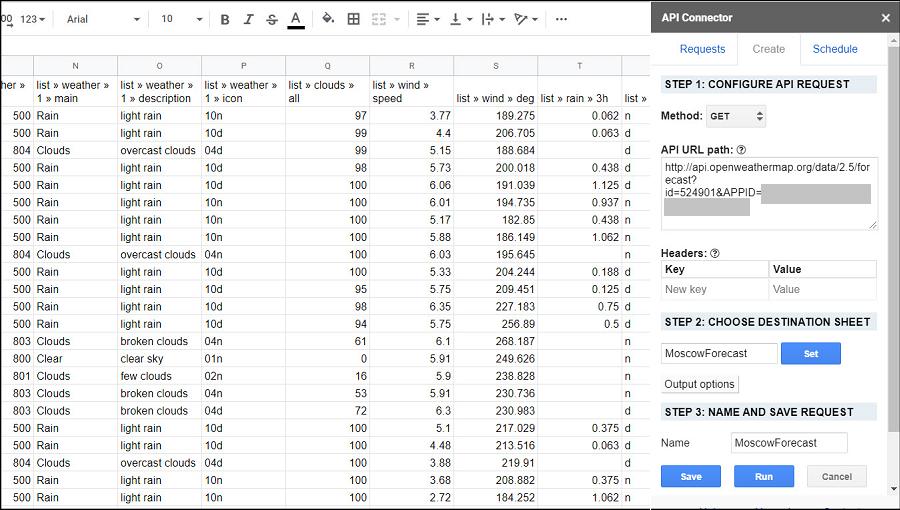 Posted on 13 Mar 2020
We are often asked how to import weather data from the OpenWeatherMap API directly into Google Sheets. To help you with this, we would like to refer you to the detailed guide "Import OpenWeatherMap Data to Google Sheets", written by Mixed Analytics.
This gives step-by-step instructions for the whole process: how to get an OpenWeatherMap API key, how to set up an API request for sending detailed weather data to Google Sheets, how to start importing weather data using the free API Connector add-on, and so on.
By doing this, you can import current and forecast weather data into the spreadsheet. We provide the Current Weather API, along with several types of forecasts with different depths and measurement steps:
You can find the full list of products and pricing on our website.
The OpenWeather team would like to thank the author for this valuable guide.
We will be happy to answer all your questions: please contact us at info@openweathermap.org.