OpenWeather App is here to unleash the One Call API potential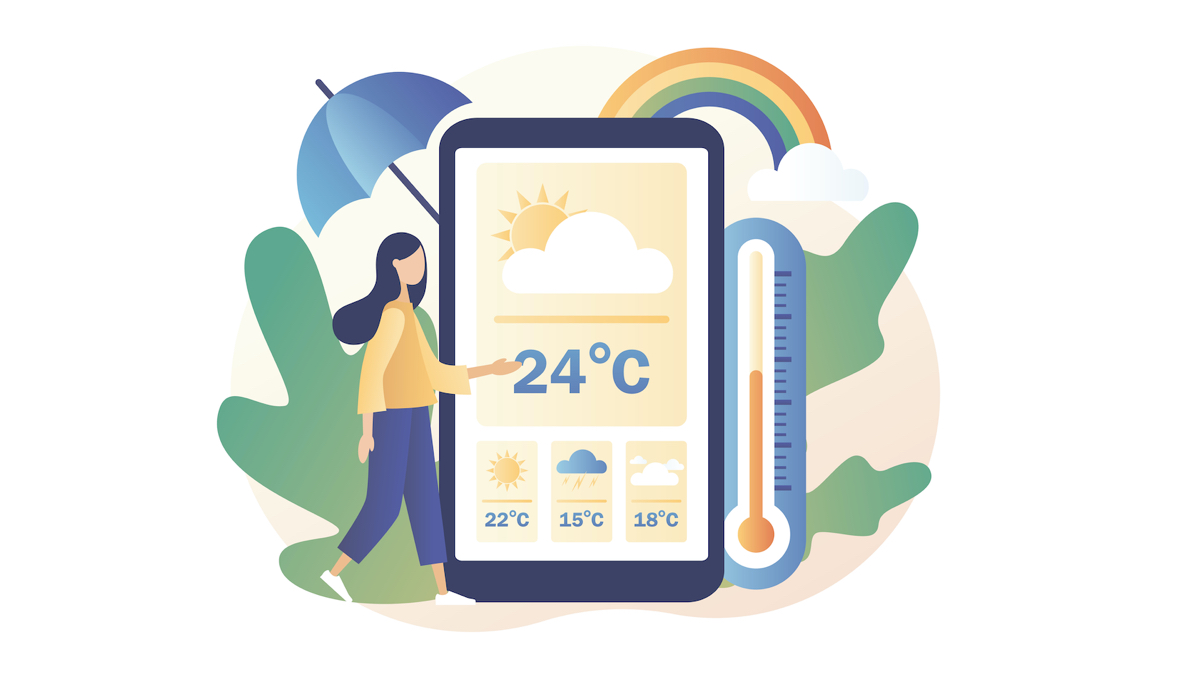 Posted on 26 Nov 2020
The ad-free & free-to-use OpenWeather App arrives to the App Store this week. The application is here to seize the entire potential of our One Call API, the amalgamation of minute-by-minute forecast for 1 hour; hourly forecast for 2 days and daily forecast for the week, along with national weather alerts. The pinnacle of weather API's is now brought right onto your mobile device.
A scientific yet simple approach to weather forecasting
The OpenWeather App is making calls to our One Call API to demonstrate the whole diversity of our weather data in a succinct style. Here, at OpenWeather, we love keeping the complex things concise, and our app can prove it through the combination of minimalistic UI and informative UX:
The minute-by minute precipitation chart for 1 hour that indicates any precipitation and its intensity in the requested location.

The first 2 days come with an hourly temperature fluctuation chart.

Intuitively clear icons that visualise the weather conditions for every hour, 48 hours straight.

Morning, Afternoon, Evening and Overnight temperature for 7 days upfront.

Expand any day of the week and get a visual chart on temperature and detailed weather information for the day, plus Sunset/Sunrise time.

Minimalistic design that gives all the weather information once can possibly need: Feels Like, wind speed; wind direction; atmospheric pressure; humidity; UV index and visibility.
Other features:
Add up to 6 cities from across the Globe to your favourites;

Customise the units for the weather to be displayed - metric vs imperial;

Is the weather different? - the feature that enables users to contribute to weather intelligence.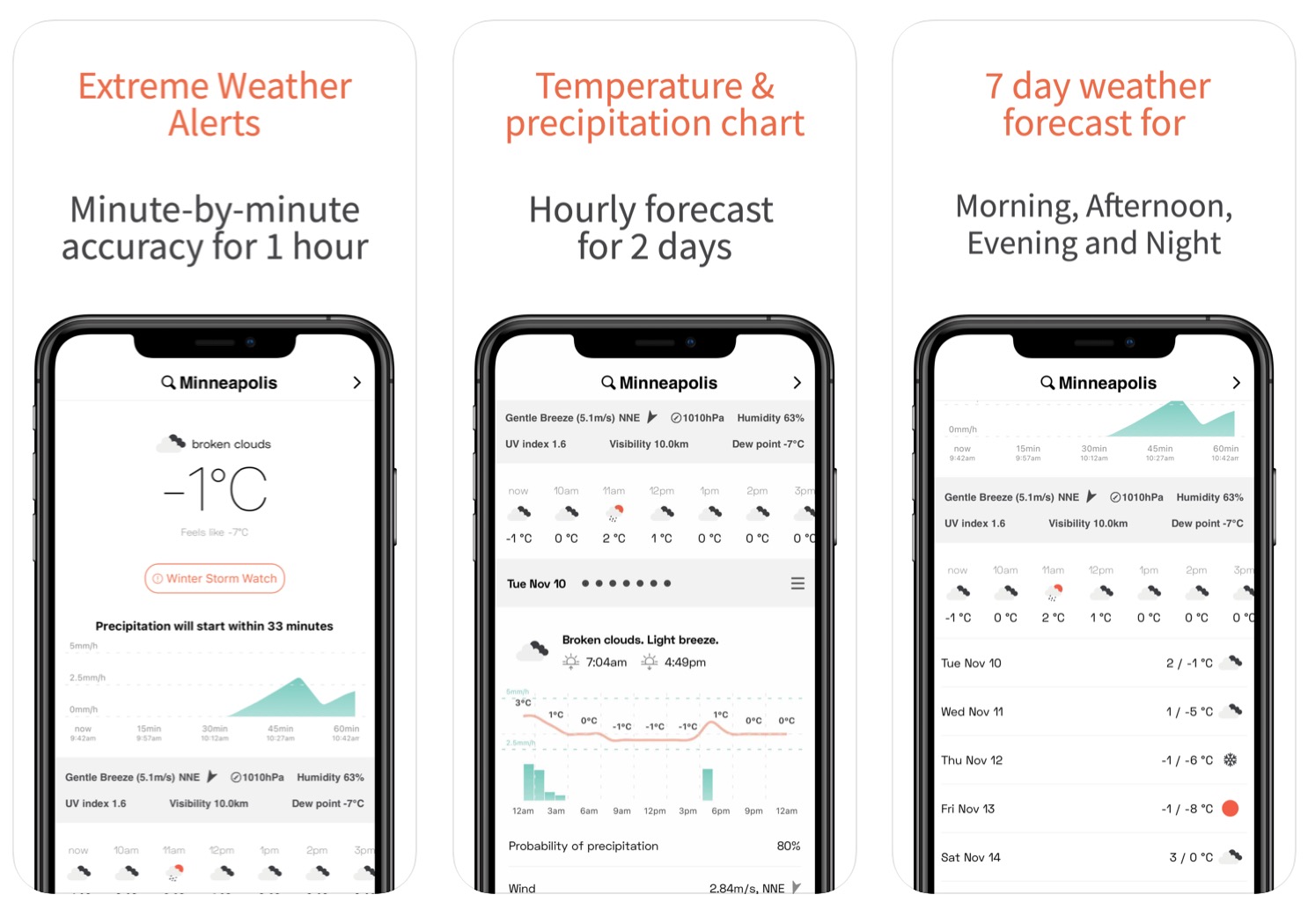 The magic behind the OpenWeather App
All the data for our application is provided by One Call API. OpenWeather Ltd. aggregates and processes meteorological data from tens of thousands of weather stations, on-ground radars and satellites to bring their users accurate and actionable weather data for any location worldwide. This enormous amount of weather data is processed by our convolutional Machine Learning model. The ML technology enriches the classical NOAA, Met Office and Environment Canada forecasting models by using complementary data sources and proprietary algorithms, improving the overall quality and reliability of data. This technological convergence is now accessible directly and immediately through the OpenWeather App.