OpenWeather at BigData LDN 2023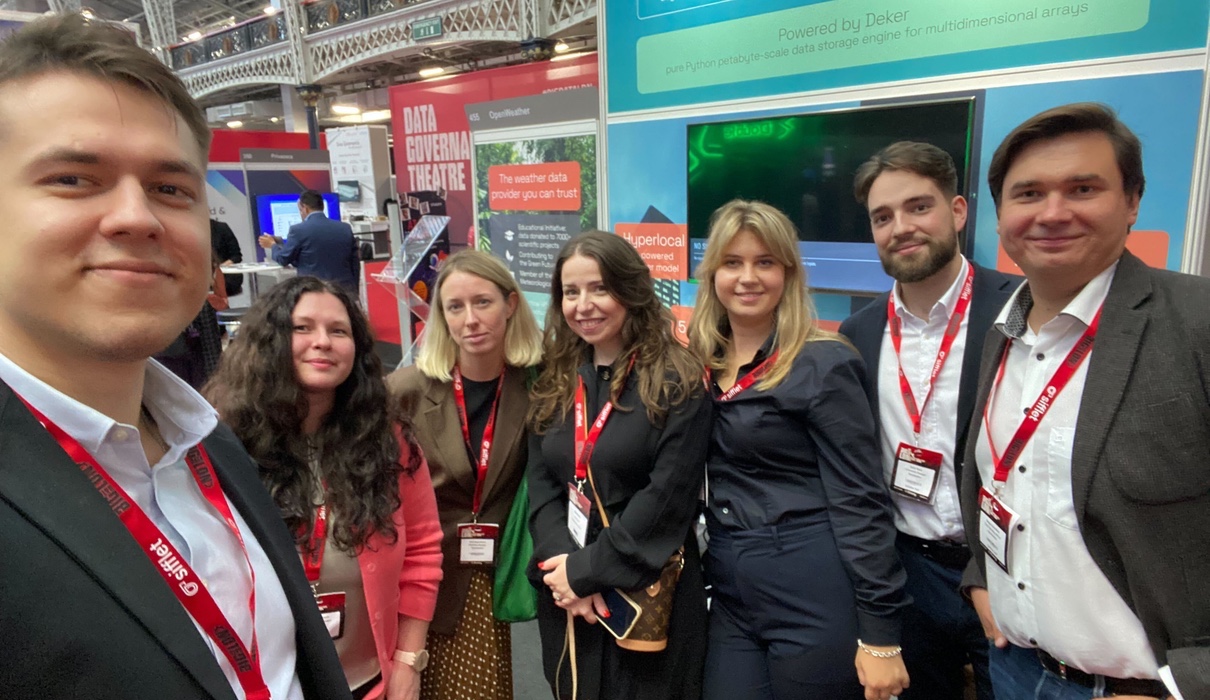 Posted on 29 Sep 2023
OpenWeather were delighted to be part of BigData LDN 2023, the UK's leading data and analytics annual event, and were overwhelmed by the positive response from the attendees who visited our stand. Our team had the opportunity to speak with people from a wide range of industries, discussing the novel and innovative ways that our weather products can be used to improve their decision-making and operations. Many of the delegates were fascinated by the ability to be able to leverage the almost universal impact of the weather.
One of the central philosophies of The BigData LDN 2023 event was their commitment to open discussions and collaboration. We echoed this ethos by highlighting our fundamental commitment to open-source innovation by launching Deker™ - a pure Python implementation of a petabyte-scale highly parallel data storage engine for multidimensional arrays. This can benefit anyone who needs to store and manage large amounts of multidimensional data such as geospatial data, satellite imagery, and financial data. Deker™, that can be found on GitHub, can also be used as the perfect tool to to easily access OpenWeather data without the use of an API call.
Being an open source project, Deker™ is totally free to use and modify, making it a valuable resource for businesses, organizations as well as individual developers who are looking for scalability, performance and ease of use.
To help support the open-source community, and as part of our BigData LDN 2023 initiative, OpenWeather are supplying free access to weather data via the Deker™ framework for the next six months.
Although sectors such as finance, health and e-commerce were seen as being classic areas to leverage the new benefits that BigData brings, the weather (at its forecasting) was also seen as becoming an area that is especially relevant in the arena. Accurate weather predictions have far-reaching implications, from agriculture and transportation to disaster management and urban planning.
BigData LDN 2023 highlights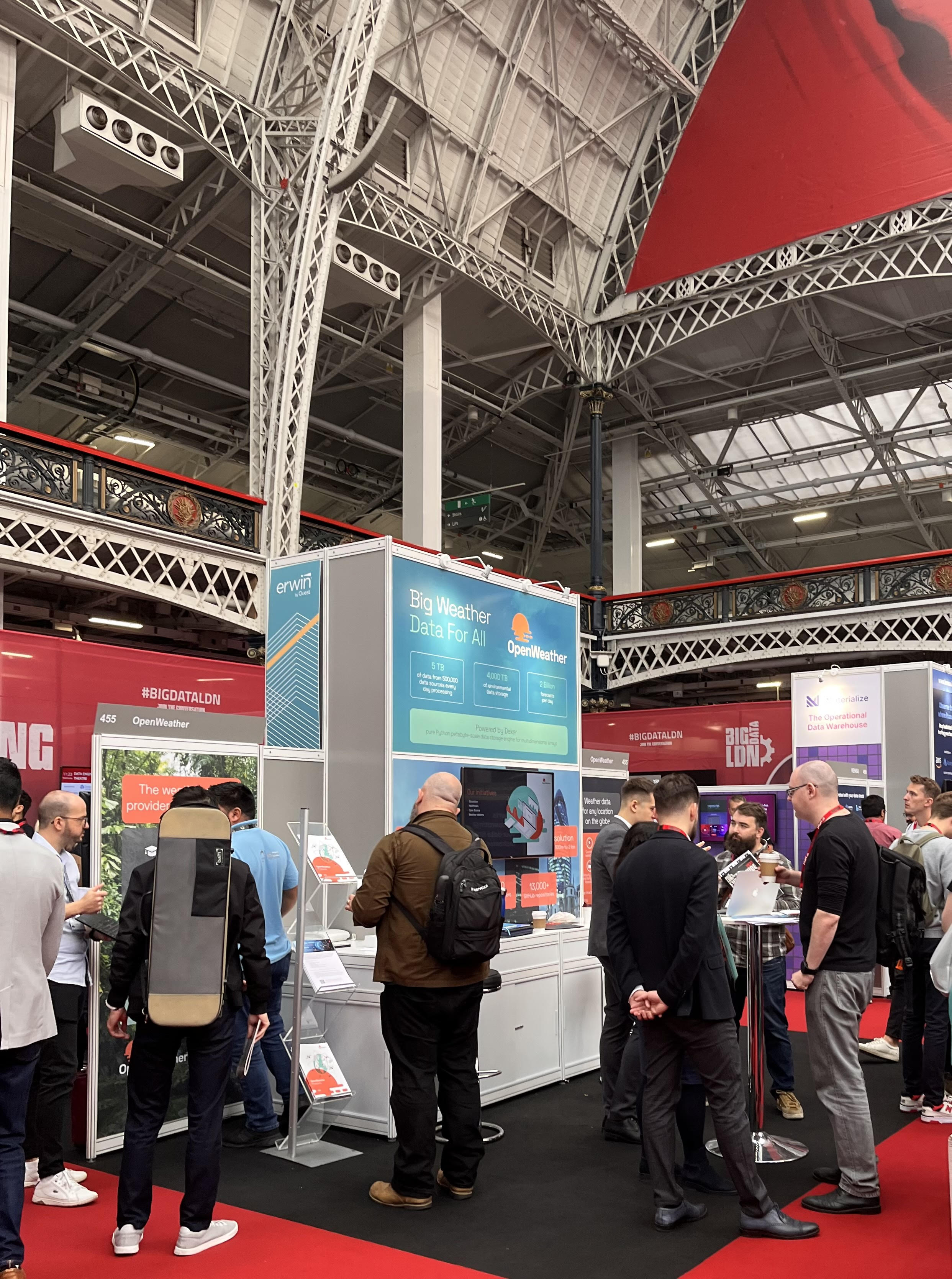 BigData LDN 2023 brought together over 15,000 data professionals from across the UK and beyond to learn from, and connect with the best and brightest in the industry.
The exhibition also featured over 200 exhibitors, showcasing the latest big data and AI technologies and solutions. There were also a number of keynote speeches and panel discussions from industry experts on a range of topics, including big data analytics, machine learning, artificial intelligence, and the future of work.
Some of the key aspects of the event were:
Knowledge Sharing: From keynote speeches to interactive workshops, BigData LDN 2023 was a hub for knowledge sharing. It is a platform where experts share their experiences, predictions, and findings.

Networking: Given its stature, the event attracts professionals from across the globe, making it a fertile ground for networking, collaborations, and partnerships.

Innovation Showcase: Enterprises, from tech giants to startups, leverage BigData LDN 2023 to showcase their products, solutions, and innovations, offering attendees a glimpse of the future.
About OpenWeather:
OpenWeather provides weather data for any location on the globe using a proprietary hyperlocal forecasting model with a resolution from 500 m to 2 km, globally. More than 5,000,000 customers from logistics, agriculture, insurance, energy, retail, and many other sectors, are working with the company's weather products.
OpenWeather cooperates with global meteorological agencies such as MetOffice and NOAA, and enhances its model with data from radars, weather stations and satellites. The company provides great availability of service at 99.9% for enterprise-level products.
The products can be easily integrated into complex IT systems and are ideal for ML analytic systems. OpenWeather is a member of Royal Meteorological Society and an Achilles-certified supplier. OpenWeather ethical initiatives include support of educators and students, not-for-profit subscriptions for the general public to increase weather awareness, and a recent Ukrainian donation programme.
For more information on how to gain access to our OpenWeather products, please email us.