The second version of our updated Dashboard: Weather data!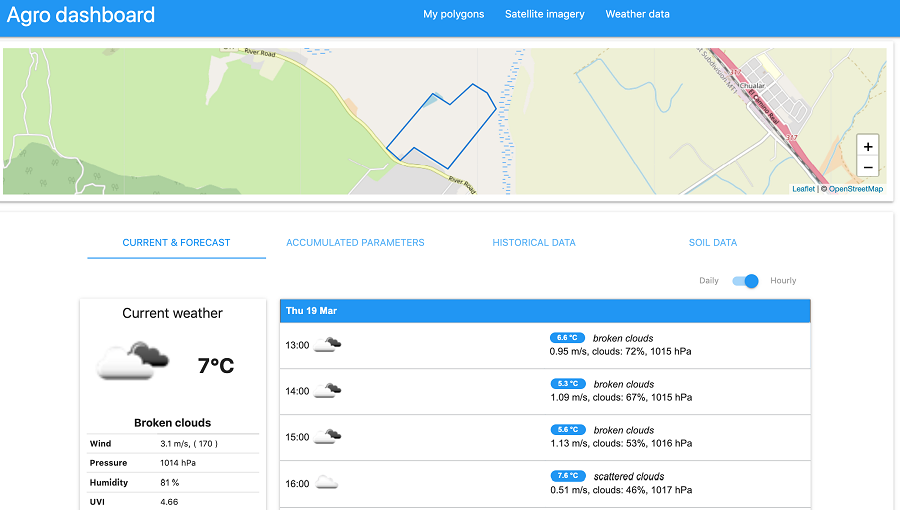 Posted on 01 May 2019
Dear readers,
We are glad to tell you about the new features in our Dashboard.
Now you can use our Weather Data function, in addition to those that are already implemented in the Dashboard: Satellite Imagery (True colour, False colour, NDVI and EVI), NDVI and EVI vegetation indices and statistics, Historical NDVI chart and others.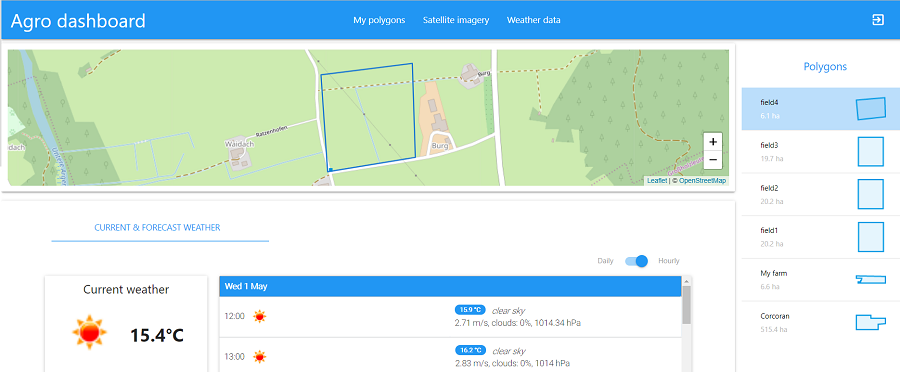 Now you can get the following weather data for your fields: Current Weather Data, Daily Forecast for 7 Days and our new weather product – Hourly Forecast for 4 Days.
Go to the "Weather data" section to get weather data for your polygons.
The menu with a list of all your created polygons, Current Weather Data and Hourly Forecast for 4 Days, will be displayed on this page. To get weather for any of your polygons, just select it in the polygon menu on the right. Use the slider to select the Daily Forecast for 7 Days, which is located under the map.
A detailed description of how to work with the Weather Data function can be found here.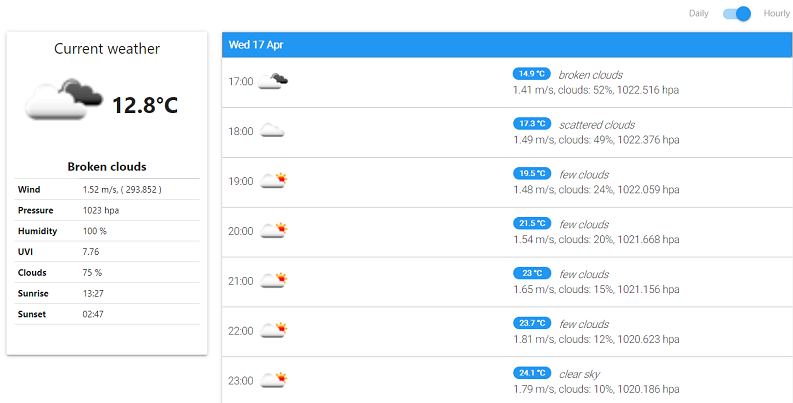 We would like to remind you that you don't have to register if you already have an OpenWeather account.
Just use your OpenWeather login and password. If you haven't got an account, please create one here.
We will be happy to answer all your questions – please contact us at info@openweathermap.org.
We are going to add historical weather data, accumulated parameters and soil data in the next releases.
Follow our updates!