Smarter Retail Decisions with OpenWeather Analytics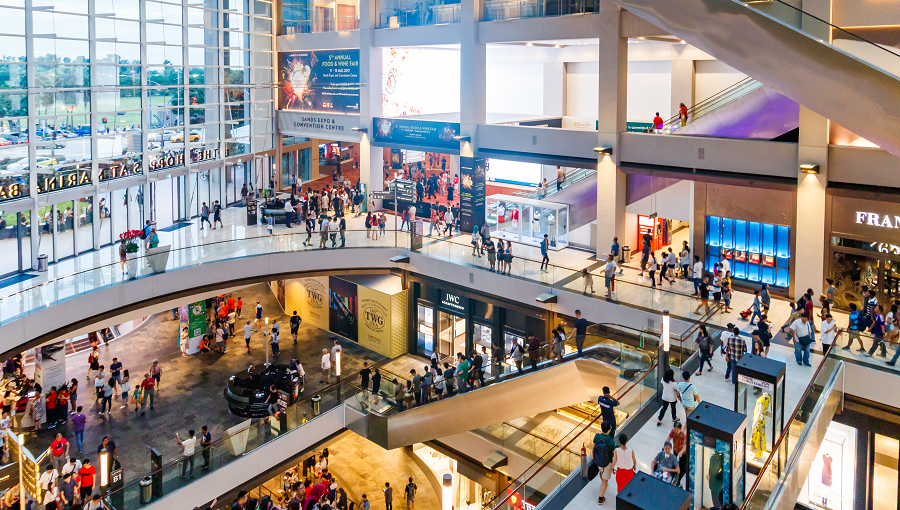 Posted on 07 Aug 2020
Text by: Mark Davydov
Key Account Manager, OpenWeather
From temperature-driven customer desires to delays in supply chains, weather impacts the retail industry in a significant way. That's why innovative retailers are moving to integrate weather analytics in all areas of their businesses, with the ultimate goals of maximising sales, predicting customer's demand and refining operational efficiency.
OpenWeather offers a range of precise and actionable weather products that can be used to make smarter retail decisions. Below, we'll look at some of the exact strategies we recommend brands take to make the most of this highly accessible data.
Demand Forecasting
Without a doubt, the most valuable use case for weather data in the retail industry is the ability to far more accurately forecast customer demands by taking into account expected weather conditions. Whether hot or cold, rainy or dry, sunny or overcast — customers may purchase lesser or greater quantities of certain products, on a seasonal or even day-to-day timeframe.
The first step in generating these insights is to create a statistical model that shows how sales have been affected by meteorological conditions in the past. To this end, OpenWeather's Historical Weather API provides hourly weather readings for up to 40 years in the past for any location, which can be cross-referenced against sales records.
Seasonal
Weather-based sales models are particularly valuable across longer timeframes, especially seasonal ones. For example, as summer approaches, demand for warm clothing drops while demand for outdoor sporting equipment rises. By feeding data from OpenWeather's 30 Day Climate Forecast into sales models, retailers can better predict and prepare for changing demands, such as by placing orders with suppliers sooner or later.
Day-to-day
Analytical sales models can also be used to forecast short-term demand, which may inform managerial decisions on a local level. For example, in anticipation of winter's first freeze, store managers may instruct employees to stock shelves with additional antifreeze and ice scrapers. Here, OpenWeather's Daily Weather Forecast can provide the weather data to accurately forecast demand based on sales models.
Logistical Planning
It's not just the customer-facing side of retail that is affected by weather: notably, supply chains may experience significant delays if weather conditions are severe. For example, icy roads, floods, and poor visibility often delay truck shipments.
By using the Climate Forecast and Daily Weather Forecast products mentioned above — as well as Government Alerts — retailers can predict these delays and better manage them. Smart decisions may include moving products between stores to ensure their availability and/or rescheduling warehouse workers to meet reduced throughput.
Operational Decision-Making
Severe and sudden changes in weather may result in significant damages to a retail location or its inventory, unless anticipated. For instance, an unexpected thunderstorm may result in leaks through open windows and/or damage to outdoor product displays and weather-sensitive inventory.
To prevent this, short-term weather forecasts or alerts — such as OpenWeather's Minute Forecast and Government Alerts — are invaluable.
Personalized Marketing
For retailers with an eCommerce presence, weather data is all the more actionable, since the same insights can often be applied to online stores. However, eCommerce also presents new ways to leverage weather analytics in marketing — consider an email newsletter or even a storeface that is tailored to the recipient's local weather conditions. For example, in particularly hot regions, greater focus may be placed on sunscreen and swim wear.
Since email newsletters are often prepared in advance, the forecast products mentioned earlier would be the ideal fit for this use case. For a dynamic, weather-based storeface, OpenWeather's Current Weather and Forecasts could provide the current conditions for users' estimated locations.
Weather-Based Advertising
Last but not least, weather readings can be used to automatically tailor advertising campaigns for certain weather-sensitive products. Google Ads already offers this feature in the form of a script using OpenWeather data, but similar solutions can be built for most advertising platforms using the Current Weather API linked above.
Why Choose OpenWeather?
OpenWeather is the industry's leading solution for accurate and affordable weather data for a number of reasons. For one, it provides readings and forecasts for the entire globe, enabling new possibilities no matter where your retail stores are located. Additionally, OpenWeather APIs are easy to use and fast to respond. With flexible monthly subscriptions — including a generous free plan — and top-notch support, OpenWeather is the perfect choice to power your organization's weather-driven innovation.
Final Thoughts
There are a multitude of ways in which weather data can inform the retail industry. It aids in forecasting demand and identifying potential supply chain delays, ensuring supply meets demand. Additionally, short-term forecasts and alerts can prevent unnecessary damages, while weather-based marketing and advertising can maximise the profitability of digital campaigns.