Using historical data to reduce losses caused by negative weather events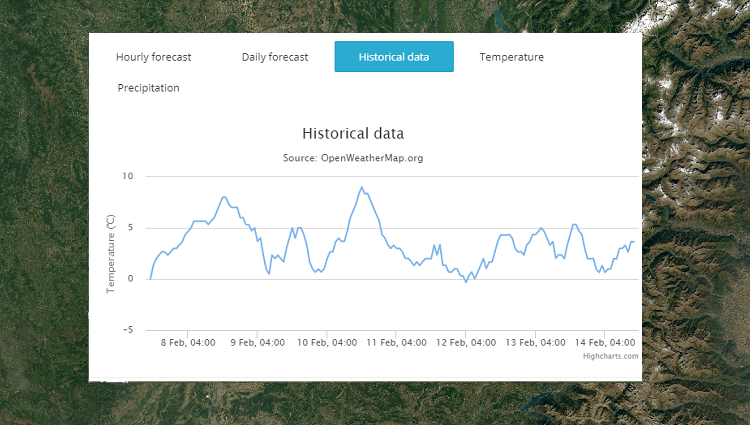 Posted on 14 Feb 2018
However rapid the pace at which technology evolves, more often than not, the surrounding reality remains the same. While one automobile is being launched into a heliocentric orbit, another is being dug out of a snowdrift with a trusty old shovel. And while the design of the shovel has changed many times in terms of style, high tech doesn't change what essentially it is.
This is especially noticeable when we encounter climatic and meteorological phenomena which seriously complicate life and which can, in some cases, destroy it.
Unfortunately, at the present time, our influence over the weather is restricted predominantly to our polluting of the environment. Or otherwise to dispersing clouds over the city on public holidays.
But, as we know, problems can be solved in a variety of ways, for example, not by trying to change the weather, but by taking another way round. In this case by changing the weather market, or more precisely, developing the market for insurance against weather risks.
Currently there already exist working mechanisms which could help prevent or at least mitigate circumstances such as those which developed this year in Scotland.
An unusually wet summer in 2017 put farmers in an extremely unfortunate position: waterlogged fields were unable to yield enough feed, which led to a fall in the supply of dairy products.
"Since June, continuing above-average rainfall means pastures have failed to recover and in many places fields lie waterlogged...
...Farms in the region have been forced to keep cattle inside to prevent land poaching and, in a bid to help sustain plummeting milk yields, have been feeding extra concentrate...
...Muller, a key buyer in the region, penalises farmers on non-aligned contracts once production falls 7.5% below forecast."
(c) Farmers weekly
Consequently, the farmers, as well as suffering losses, now have fines to pay too.
In such a situation, what would have helped the farmers reduce their losses, or even avoid them completely, not to mention spare their nerves, would have been weather index based insurance.
At the moment, the most common way of managing weather risks are financial agreements providing compensation to customers in the event of a specific weather index exceeding or turning out lower than a specific level or trigger over the course of a specific period. This method also offers payouts in, for example, this situation where the amount of precipitation exceeds the level indicated for June, or if the temperature in January is lower than the set level.
The weather index takes in to account parameters such as temperature, precipitation, wind strength, moisture levels in the soil, and depth of snow cover over the course of a given period.
Historical weather data is also used in calculations for key periods. And if, literally quite recently, such data was not readily available or not available at all, then now, thanks to new technology like Big Data and the cloud, it can be obtained quickly and in a user- friendly format.
OpenWeatherMap offers a subscription to several standard packages as well as a one-time download of historical data for cities for any period over the last 5 years whatever the location. You don't need to be a programmer to make sense of the data either. You can receive it as a visual representation in one of the familiar formats such as xls.
We also provide data according to such critical parameters as historical accumulated temperature data and historical accumulated precipitation data. Allowing for the fact that these characteristics can differ greatly depending on the landscape, we give you the possibility of obtaining them for individual pieces of land, in measurements, for example, of a few dozen acres.