The Era of Environmental Bottlenecks
Posted on 09 Nov 2023
"In most organizations, the bottleneck is at the top of the bottle" - Peter Drucker
The phenomenon of global warming has become synonymous with the need for change and adaptation of our energy sources. Today, there is little doubt the challenges are daunting, however the rapid growth of renewable technologies has set the foundations for a cleaner and sustainable future.
In our previous article, we discussed how wildlife is adapting to climate change, we now take a look at some of the issues surrounding the permissioning of new green energy installations, and how different global regions are addressing these.
Recently, two pieces of environmental news came to the forefront of our gauze:
An update issued by the World Meteorological Organization suggested that global temperatures are expected to increase over the next five years. Specifically, they said that there is a 66% chance that near-surface temperatures will be 1.5C higher than pre-industrial levels for at least one year, and that the next five year period will be the warmest on record. Although this ominous news was somewhat expected, it does solidify the notion that we are experiencing an era of the highest temperatures in our history.

A statement by the Chief Executive of the National Grid called for a drastic re-think of the planning rules governing the on-lining of new renewable energy production sources. Although the UK's legally binding target is to cut carbon emissions to net zero by 2050, the government's own target of 2035 is seen as being increasingly ambitious. The long length of time that it takes to connect new services to the national grid, hindered by the lengthy planning and consultation stages, is seen in many circles as being the net-zero bottleneck of greatest concern.
It can be seen that achieving reductions to reach the Paris Agreement target of halving global greenhouse gas emissions by 2030 goes beyond simply boosting existing infrastructure. There is the need to significantly increase investment, as well as the scaling of transmission lines grids, storage solutions and technologies that provide greater flexibility in energy production and distribution.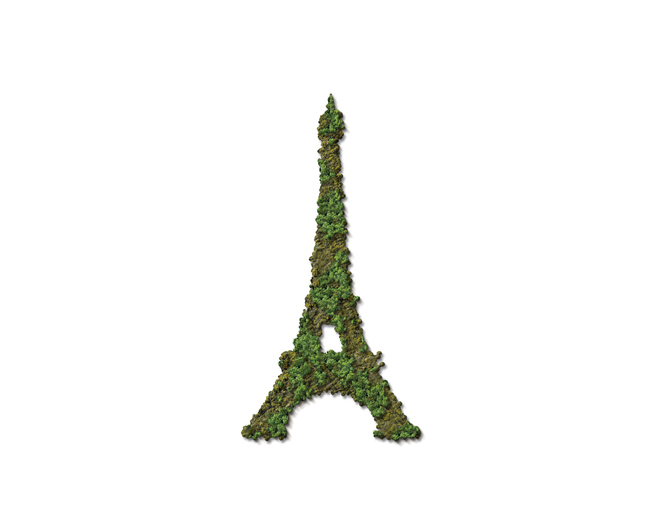 It can take up to 10 years to build a wind energy project, especially offshore. For transmission lines, the timeline is even longer. For the wind industry in Europe, it is estimated that there is four times more capacity caught up in the authorization stage than in production. These bureaucratic delays not only reduce the ability to physically build the new projects, but also to attract the all important funding for future renewable installations.
The decision making process for new renewable projects are often manual, lack digital control, and involve multiple agencies and stakeholders. If the permitting stage of the process could be made more streamline, projects would have a higher level of timescale certainty, and would make the planning and integration stage of related projects more efficient.
Streamlining in Europe
In response to increasing global energy supply uncertainty, the European Commission issued its REPowerEU strategy in May 2022 that focussed on significantly boosting renewable energy production. The plans involve significant investment, with the EU creating an almost €300 billion fund, made up of €72 billion in grants and approximately €225 billion in loans.
Part of this plan was a wide-ranging permitting review, known as Red IV, that broadly defined the following:
A new standard definition of permitting.

Identifying land in advance that would be suitable for renewable energy projects.

The introduction of deadlines, a definition of what would be in the public interest, and the ability to authorize projects automatically when there is a lack of response from the administrative authorities.
The strategy understood that it may take time for individual member states to implement the measures, so introduced a new European Council proposal that said that all new renewable energy projects would be defined as being of overriding public interest. It would also remove planning constraints for already industrialized areas, to boost the level of solar energy installations.
India Proposals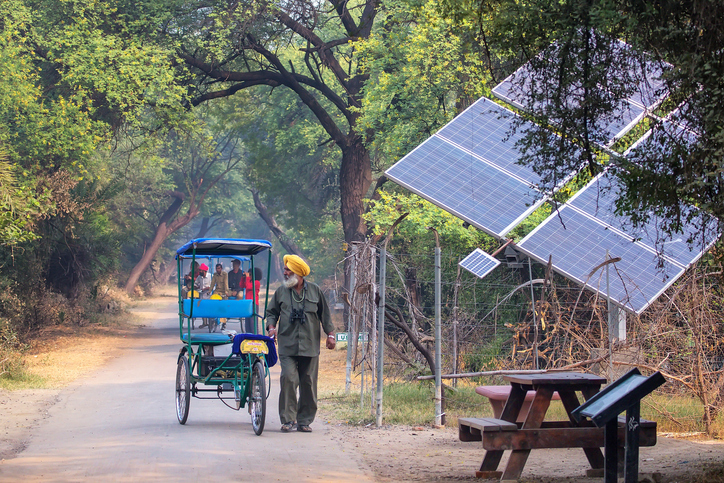 Asia also faces administrative backlogs for renewable energy projects. In India, there are a number of proposals being put forward to streamline their processes:
Solar and wind power projects are classified as "white" category projects, meaning they escape the legal mandate for environmental clearance from the Ministry of Environment, Forest and Climate Change.

Establishing an environmental baseline for new renewable energy projects for specific areas, allowing those that bid for the project to understand, in advance, the specific requirements for any area.

Fast-tracking the land acquisition process, preventing unwanted delays caused by the landowners of specific sites.

Promoting the existing National Single Window System (NSWS), a digital platform that gives the likelihood of the approval of a new proposed energy installation.
India is also promoting collaborations with local communities, to help increase the level of acceptance of infrastructure projects, and reduce the need for lengthy public consultations. For example, Project Surya helps women salt-pan workers learn new skills in solar technologies.
How OpenWeather can help
With the need to increase on-lining of renewable energy installations, having an understanding of the likely energy output of the installation, wherever it may be located, can reduce the risks associated with the installation, and increase the speed of deployment.
The OpenWeather Solar Irradiance & Energy Prediction service helps solar energy users predict the energy generated by a particular solar panel before installation, or check for potential issues with existing panels. We further discuss the environmental impact benefits of solar energy in our blog here.
In addition, our Statistical Weather Data API can be easily incorporated into applications to give yearly, monthly and daily historic weather data aggregation, helping understand the weather conditions a proposed renewable energy installation will face.
The need to rapidly transition from fossil to renewable energy can be seen to be progressing rapidly, with new and innovative technologies making countries more energy resilient and independent. Energy production and usage are being brought closer together, with more stringent government environmental regulations being steadily introduced. Although the bottlenecks do exist, it has been shown that they are not unsurmountable.
About OpenWeather:
OpenWeather provides weather data for any location on the globe using a proprietary hyperlocal forecasting model with a resolution from 500 m to 2 km, globally. More than 5,000,000 customers from logistics, agriculture, insurance, energy, retail, and many other sectors, are working with the company's weather products.
OpenWeather cooperates with global meteorological agencies such as MetOffice and NOAA, and enhances its model with data from radars, weather stations and satellites. The company provides great availability of service at 99.9% for enterprise-level products.
The products can be easily integrated into complex IT systems and are ideal for ML analytic systems. OpenWeather is a member of Royal Meteorological Society and an Achilles-certified supplier. OpenWeather ethical initiatives include support of educators and students, not-for-profit subscriptions for the general public to increase weather awareness, and recent Ukrainian donation programme.
For more information on how to gain access to our OpenWeather products, please email us.