Farming the Sun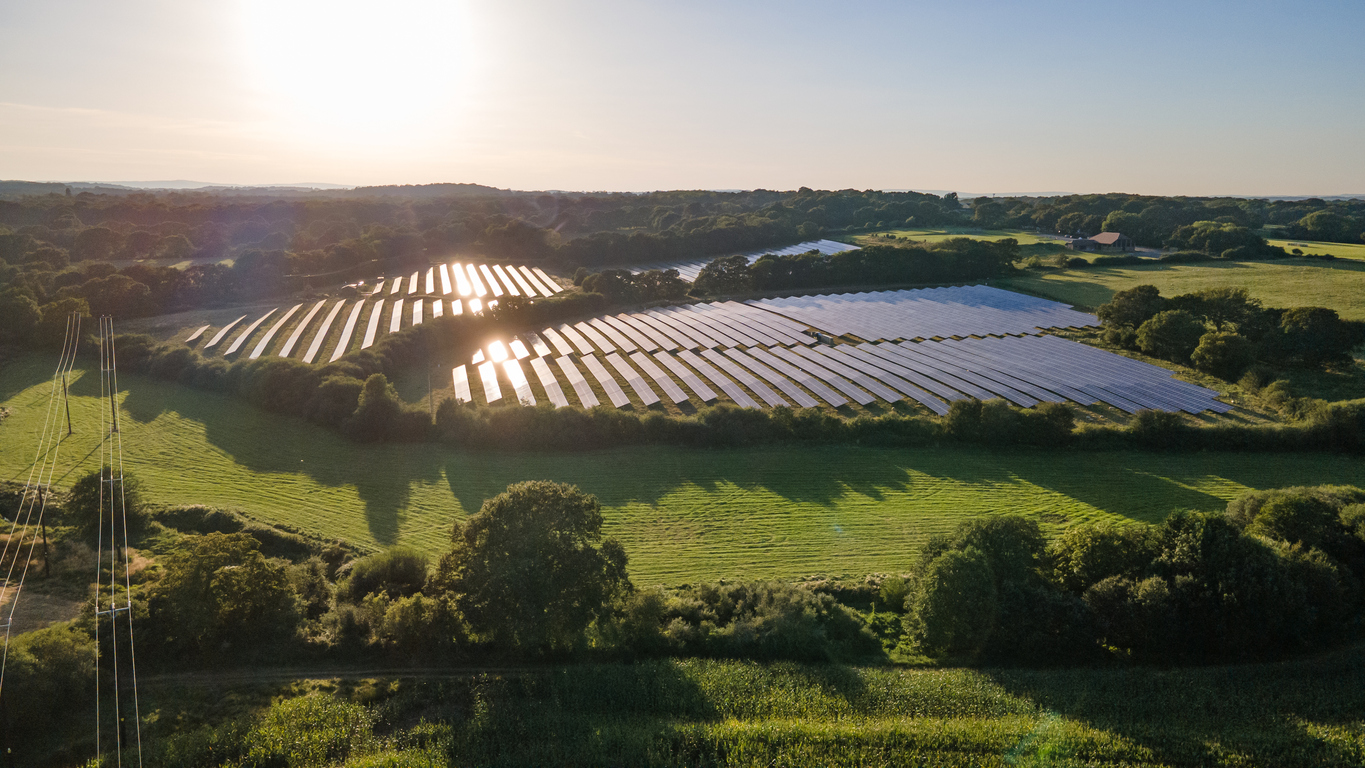 Posted on 04 May 2023
The old phrase "make hay while the sun shines" may take on a new meaning with the increased use of agricultural land for solar farming. In our previous article, we discussed the new initiatives that the UK government announced as part of 'Energy Security Day'. In this article, we will discuss the impact of the use of agricultural land for solar energy generation.
The UK government's Department for Environment, Food and Rural Affairs, suggests that climate change could reduce the stock of high-grade agricultural land by nearly three-quarters by 2050. Other impacts of global warming include soil degradation, lower water quality and the loss of biodiversity. As solar energy production creates virtually zero carbon emissions, it is seen as one of the most important of all renewable energy sources.
Food Security
It was suggested that reallocating agricultural land to solar power generation would impact the UK's food security. However the independent National Food Strategy report suggested that this was not the case, primarily as the solar industry is working closely with farmers to reduce their overall costs, and improve the economic and environmental sustainability of their operations. National planning guidelines state that either non-agricultural land, or land of lower agricultural quality. The solar industry has also committed to being sensitive to protected landscapes and enhancing the ecological value of the land when planning solar installations on farmland.
Sustainable agriculture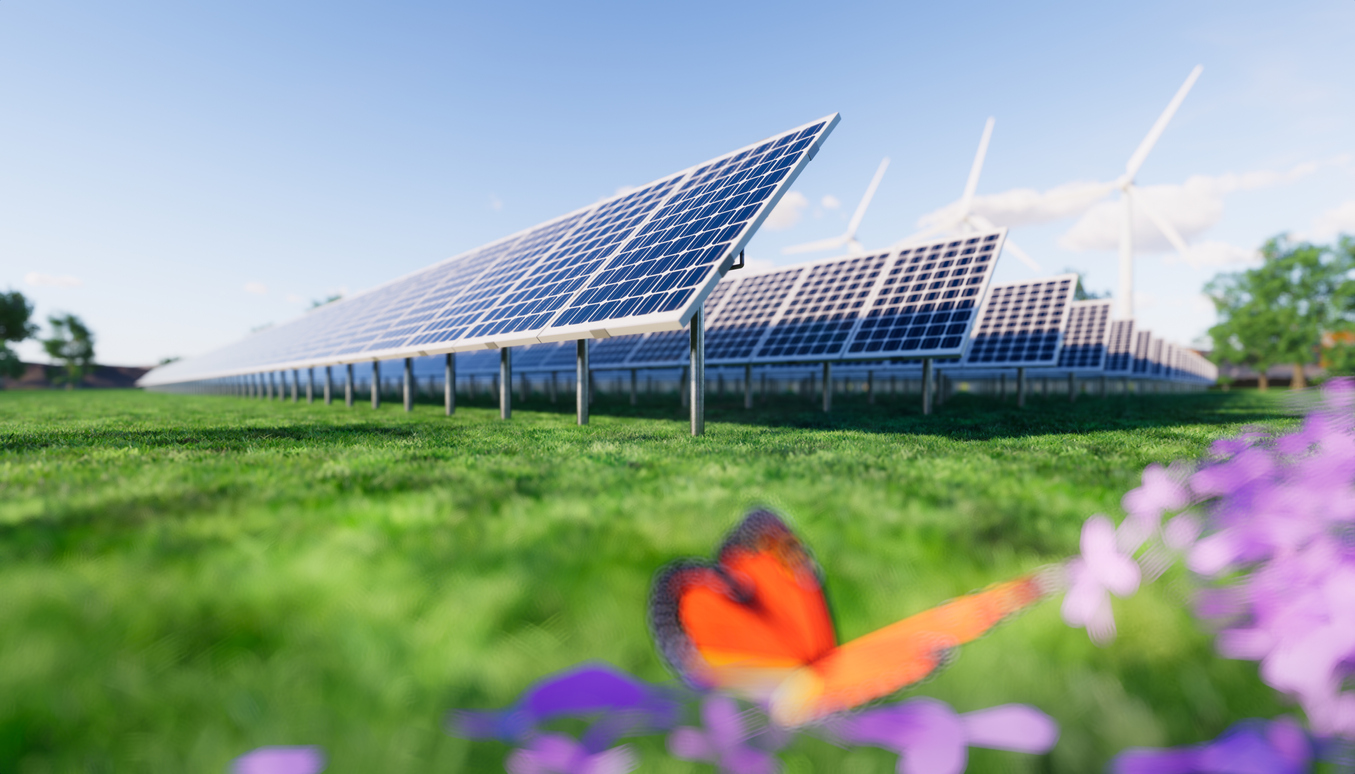 When a solar installation is placed on agricultural land that has been intensively farmed, the land underneath will have time to recover, while also providing a source of income to the farmer. Thus, solar installations can be seen to actually improve the overall quality of agricultural land.
Solar industry guidelines also promote sustainable land development, and the dual use of land. An example would be the use of additional grassland at the periphery of a solar installation for the grazing of sheep.
The tight planning guidelines that control the installation of solar panels on farmland ensure that solar farms do not use farmland, instead they borrow it. These controls ensure that farmland can be fully restored back to agriculture at the end of the lifetime of the solar installation.
Landscape and the Environment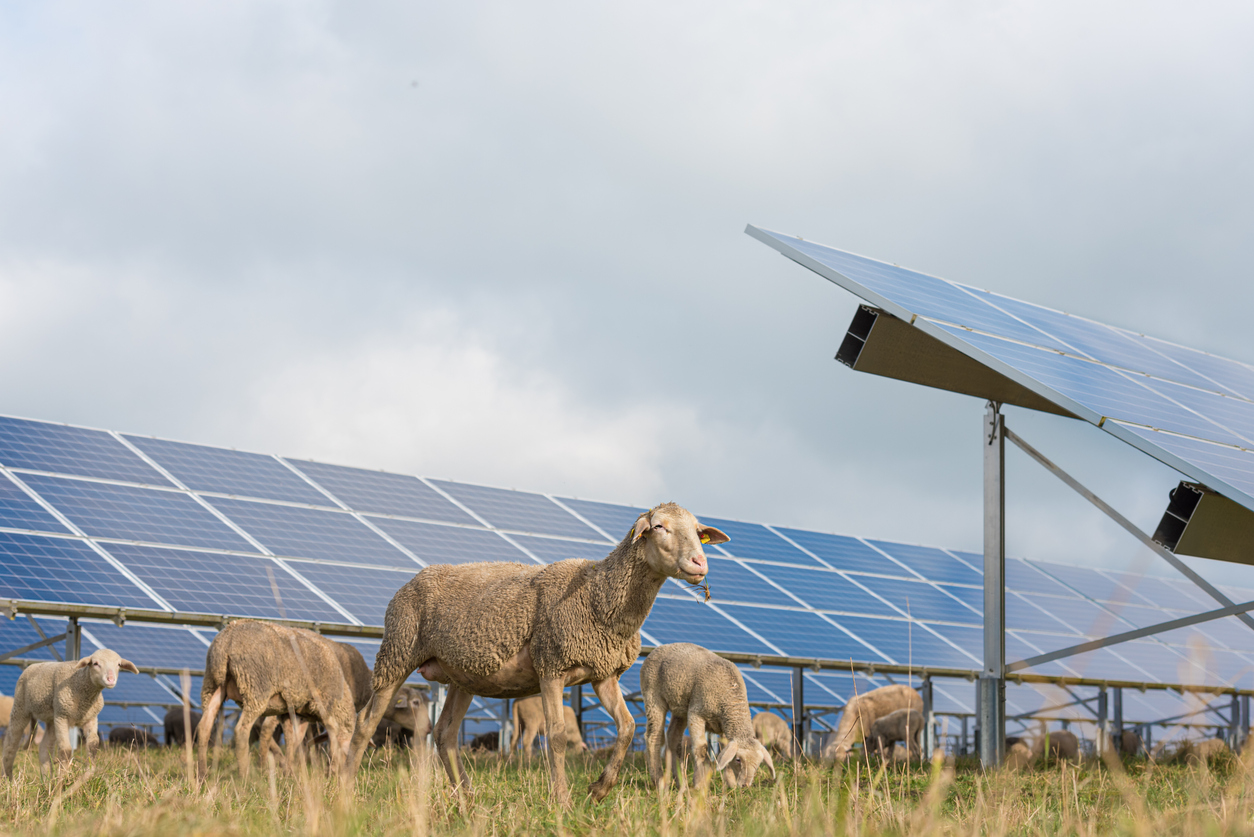 As solar panels are mounted on posts, the disruption to the land itself is kept to an absolute minimum. This can improve local biodiversity by supporting new and existing plant and animal life. This dual-use land encourages pollinators, butterflies, and ground nesting birds to come into new areas of the countryside. In addition, the growth of hedgerows is encouraged, as well as promoting wetland habitats. Solar farms require effective water management and drainage, reducing the risk of localized flooding, as well as supporting new and existing wetland life.
Helping Agricultural Sustainability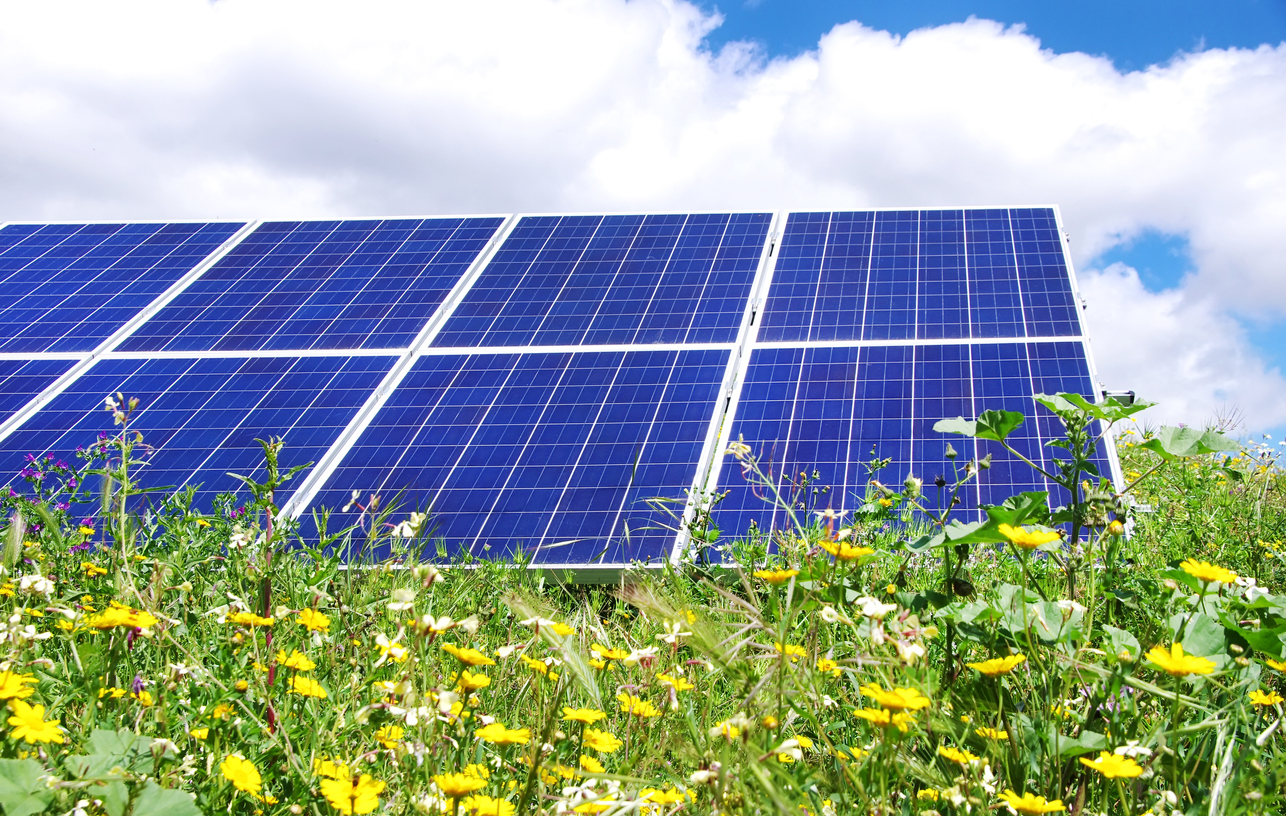 Agricultural land based solar farms create some of the lowest cost energy available, and are seen as being an important part in the government's 2030 renewable energy targets, both nationally and within the devolved nations. For example, the Welsh government has set a target of 70% of electricity consumption to be generated by renewable energy by this date.
During the UK's 2022 renewable energy auction, solar energy farms successfully bid to generate energy four times cheaper than gas. This has played a contribution to managing the cost of energy to all sectors of industry, including agriculture.
Also, as farmers receive a direct and regular income from allowing their land to be used for solar farming, the effect of extreme weather on their livelihoods is reduced, providing financial stability to an occasionally volatile industry. A recent study suggested that tobacco farmers in the USA could convert their land to solar energy farms, giving them a stable income, and potentially higher profits given the overall decline in tobacco demand.
Supporting Healthy Soils
Generally, unlike most other energy developments, planning permission is only granted for solar farms on the condition that the land can be restored to agricultural use. This means that the extended fallow use of the land increases the organic content of the soil, as well as absorbing Co2 from the atmosphere.
OpenWeather and Agriculture
As with other industries that we have discussed in our blog, such as forestry, agricultural sectors are diversifying to adapt to the unique challenges they are facing.
UK farmers are using solar energy to give them financial stability, however, understanding the weather can also allow them to plan and manage their schedules, as well as mitigating any risks posed by global warming. OpeWeather supply precision farming solutions that can be used in a wide range of scenarios, for both agriculture, and other applications such as insurance.
OpenWeather provides precision farming solutions:
Our Solar Irradiance & Energy Prediction service helps solar energy users predict the energy generated by a particular solar panel before installation, or check for potential issues with existing panels. In addition, our Agro API leverages the processing of large amounts of satellite and climate data, providing satellite imagery, vegetation indices and weather data as well as analytical reports and crop monitoring. These solutions can also be utilized by other industry sectors such as insurance and banking as they can be used as a farm rating tool.
Agro Dashboard: a visual service that monitors field states over the year. The service operates with satellite imagery and weather data along with advanced machine learning technologies.
Crop Map: provides analytical reports and detailed datasets for crop monitoring that include:
Crop map (soy, corn, wheat, etc.)

Recognised field boundaries

Vegetation indices statistics by each recognised field

Climate data for regions and particular field
Agro Analytics: Reports that can be customized that include overviews of the conditions of the observed crops, distribution on the map of the type of crops and their condition, vegetation statistics, etc. Data can be stratified and aggregated by any criterion, for instance, by crops, by regions, by years.
About OpenWeather:
OpenWeather provides weather data for any location on the globe using a proprietary hyperlocal forecasting model with a resolution from 500 m to 2 km, globally. More than 5,000,000 customers from logistics, agriculture, insurance, energy, retail, and many other sectors, are working with the company's weather products.
OpenWeather cooperates with global meteorological agencies such as MetOffice and NOAA, and enhances its model with data from radars, weather stations and satellites. The company provides great availability of service at 99.9% for enterprise-level products.
The products can be easily integrated into complex IT systems and are ideal for ML analytic systems. OpenWeather is a member of Royal Meteorological Society and an Achilles-certified supplier. OpenWeather ethical initiatives include support of educators and students, not-for-profit subscriptions for the general public to increase weather awareness, and recent Ukrainian donation programme, and donations to COVID researchers.
For more information on how to gain access to our OpenWeather products, please email us.