Make your supply chain weather-proof with Road Risk API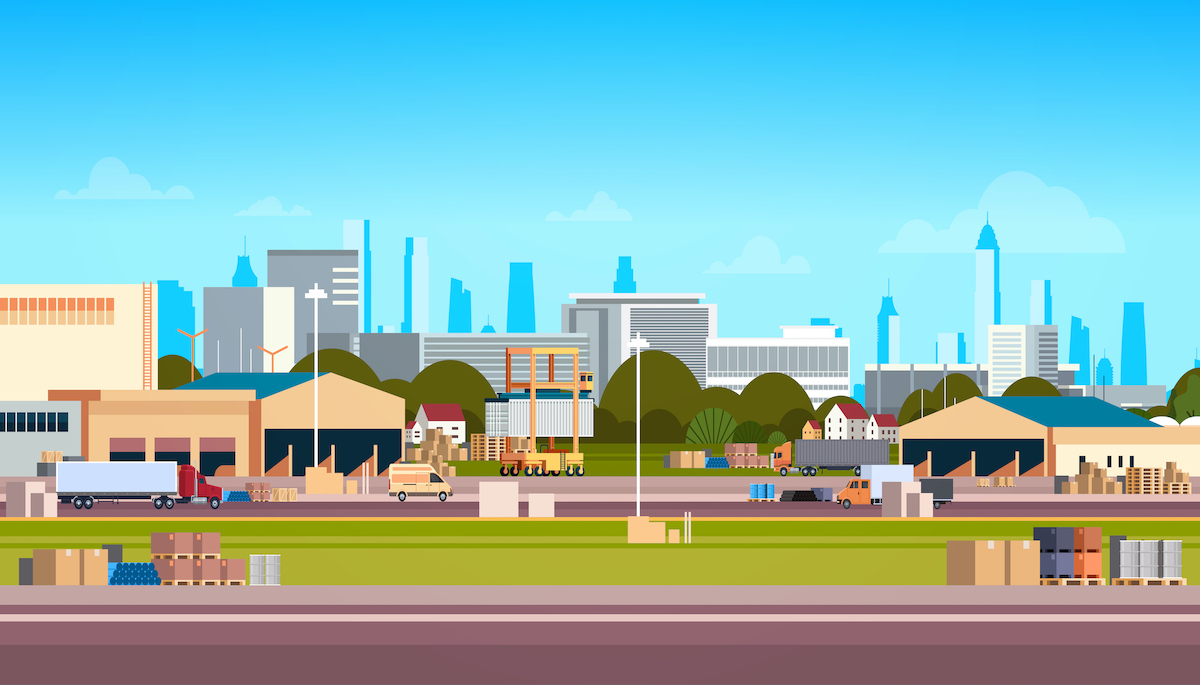 Posted on 23 Oct 2020
OpenWeather delivers Road Risk API as a humble contribution towards sustainable transportation. Enhance your short-term planning with Road Risk API by exploiting an accurate minute-by-minute forecast for 2 hours, hourly weather forecast and national alerts for five-days. The weather data is provided for any moment of time for 5 days ahead and 5 days back, covering any destination and any point along the route.
How supply chain can benefit from Road Risk API
The commercial value of an accurate weather forecast goes beyond fuel and on-road time management. Severe weather conditions can imply capacity constraints on inbound and outbound operations, which inevitably brings imbalance of supply and demand throughout the marketplace. Longer demurrage and detention, more pick-ups and stop-offs, routing guide substitutions - all this leads to tighter lead times, increasing the procurement costs.
Most budgets can handle these increases in a single weather event. However, the recurring adverse weather conditions cause a real impact on the balance sheet, which can be averted. While site management can undertake precautions to be ready to face the extreme weather, the Road Risk API will deliver the right data required by your AI/ML solutions, to compute the safest route.
While weather affects transportation, transportation has a massive effect on the resulting weather
Climate change is becoming a more acute topic year by year. There are two ways how precipitation on the road affects the driver's behaviour: a decrease in the speed to reduce the length of the braking distance; an increase in the distance between the moving car ahead to reduce the chance of collision.
Either way, drivers spend more time and fuel in traffic when caught off guard by rough weather. As a result, it leads to a 13.8% increase in CO2, NOx and VOC emissions, since covering the same distance costs more travel time. Our transport is already accountable for the eye-watering 23% of CO2 emissions. Like it could not get any worse, the global warming scenario leads to wet areas on Earth becoming wetter and dry areas becoming dryer; a vicious circle, which we have to break within this century.
While shared-mobility and e-mobility is not yet available everywhere, there is something we can start doing right now:
Anticipate adverse weather to reduce the on-road time.
The weather data that can mitigate road risks
Road Risk API provides you with the set of weather data designed to fit your navigation system. You can acquire the weather data for an unlimited amount of intermediate points along the route. All you need is to designate your destination point with lat-long parameters and your estimated time of arrival, so you could obtain the weather conditions for any location around the World.
With the Road Risk API you can plan the journey for up to 5 days ahead, and receive your weather data with a 1-hour step. The first 2 hours of the journey will be sustained with a 1-minute step of weather data, giving you control over every minute of the expedition. In addition, Road Risk API includes 5 days of historical weather data, to aid your modelling.
With the Road Risk API you also get the weather alerts issued by the national weather agencies, notifying you of any hazardous weather conditions on your way. The alert includes sender and event's name as well as the severity level of this event, as it appears on the Common Alerting Protocol (CAP) on the scale from 0 to 4.
Road Risk API includes the bespoke set of weather data parameters that will allow you to calculate your road-risks:
Weather temperature, kelvin;
Wind speed, metre/sec;
Wind direction, meteorological degrees;
Precipitation intensity, mm/hour;
Visibility, metres;
Dew point,  kelvin;
Alerts - sender's name, event's name and level of severity:
     0 - Unknown;
     1 - Green (no awareness required);
     2 - Yellow (potential danger);
     3 - Orange (dangerous weather); 
     4 - Red (very dangerous weather).
The weather data is provided upon POST request, making Road Risk API an easy way to apply the weather conditions and alerting to your location list.
Plan your operations for a month ahead
With the 30 Days Climate Forecast API you can also plan your transport operations for a month ahead or even longer.
Pricing available upon request