The Race to Cut Carbon With Sport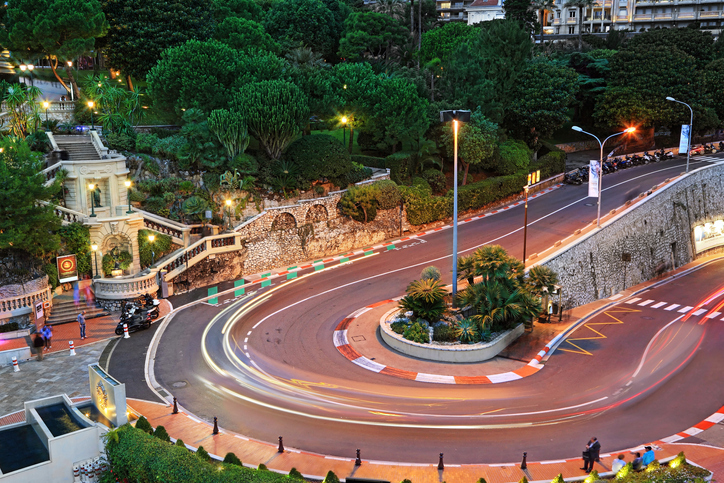 Posted on 10 Aug 2023
"Don't be afraid of failure. This is the way to succeed." - LeBron James
Sport can be seen to symbolize human nature at its very best. For many, it can be a focus, a challenge, and create an individual's barrier that is there to be broken. It enthuses people of all nationalities, backgrounds and ages, and can bring people together in a way that no other human activity can achieve.
The global nature of sports creates a challenge for organizations and individual sports people to reduce the impact of their industry on the environment, as well as acting as an example to others as to how this can be achieved. A number of sports organizations are in the constant process of finding new ways to be more environmentally friendly, and set benchmarks for others to follow.
Formula One
Motor sport has experienced a seismic shift in its attitude towards both safety and the environment. During the 1960's, drivers such as Sir Jackie Stewart highlighted the need for improved safety of both drivers and spectators, making a fundamentally dangerous sport as safe as possible. Today, the sport is acting as a testing and development arena for environmental technologies that will eventually filter through to the road car market.
Some of the initiatives that Formula One is instigating are:
Using sustainable fuels.
The Formula is working to develop 100% sustainable fuels that will be used in racing cars from 2026. These fuels will be made from renewable resources, such as biomass or waste, and will have a significantly lower carbon footprint than traditional fossil fuels.
Improving the efficiency of the cars.
Improving the energy efficiency of the cars by reducing their weight and optimizing their aerodynamics. This will help to reduce the amount of fuel that the cars need to use, which will in turn reduce their carbon emissions. Although these savings may be relatively small for a race, if used by road cars, significant energy savings could be possible.
Environmental Friendly Race Meetings
As with tennis, Formula One is optimizing its logistics by reducing the number of flights that are taken and by using more sustainable modes of transportation, such as trains and ships. Also managing waste more effectively by recycling and composting materials. The sport is also working to reduce the amount of single-use plastics that are used at events.
The FIA (Fédération Internationale de l'Automobile), the governing body of Formula 1, has set a target of achieving net-zero carbon emissions by 2040. With leading teams such as Mercedes-AMG Petronas setting their own target of reducing its emissions by 50% by 2030.
Even one of the most iconic of motor race meetings - the Grand Prix in Monaco, is now powered by renewable energy. The event uses solar and wind power to generate electricity for the event.
Tennis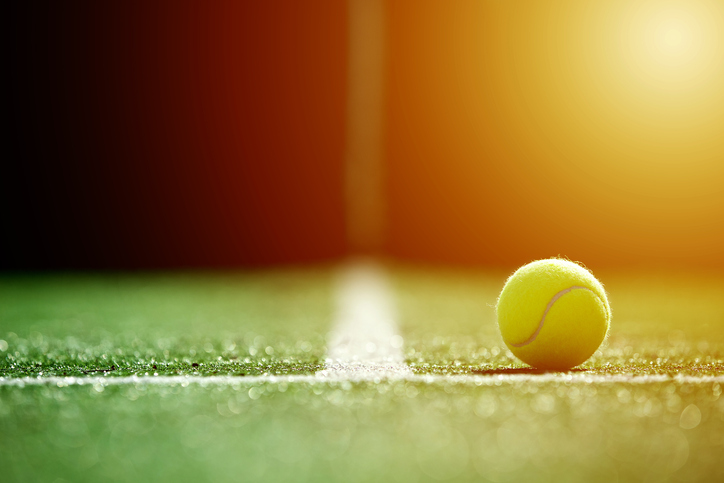 The very nature of global tennis involves elite athletes traveling thousands of miles each year to attend the various tournaments, as well as returning to their home countries for training and rest. To help reduce the impact of professional tennis on the environment, the ATP tour has launched a Carbon Tracker app that allows players to track their travel emissions and offset their carbon footprint. The app also provides players with information on sustainable travel options, such as taking the train or flying on a low-carbon airline.
This app, like many others, is purely informational, requiring players, organizers and officials to consciously modify their transport behavior, take longer to arrive at a destination, and even miss valuable home-time rest periods during the tour. The app is part of a wider series of initiatives designed to be both practical and educational.
The ATP tour is also working on other areas, such as reducing energy consumption at its tournaments. This includes using LED lighting, installing solar panels, and improving insulation.
Even water is consciously conserved by using recycled water, installing water-saving fixtures, and educating fans about water conservation, recycling, composting, and reducing the use of single-use plastics.
Individual tour venues are also spearheading their own initiatives. For example, the Australian Open has a solar farm that provides electricity for the tournament, and Wimbledon has a tree-planting program that has planted over 10,000 trees around the All England Club.
Importance of Weather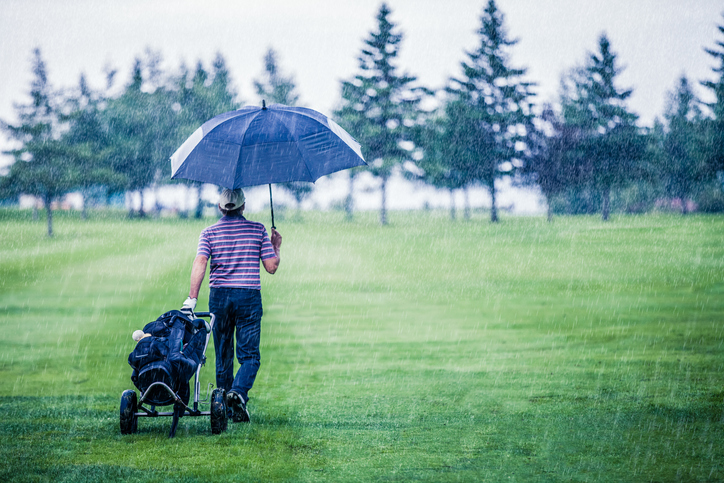 As we discussed in our previous post about cycling apps, the weather and sport are often inextricably linked. A rainstorm can have a dramatic impact on a formula one race and cause teams to modify their strategy, or delay play on an open air Wimbledon tennis court. Rain can also impact a well planned golf tournament, making spectators run for shelter. We also looked at how the weather can subtly impact the sport of tennis.
However, from an environmental perspective, having a detailed understanding of the weather during a sporting event can help organizers manage power generation (such as at the Monaco Grand Prix), and optimize transport to and from the event.
OpenWeather products such as our Solar Irradiance and Prediction Service can accurately predict the power generated by a specific solar installation to help manage any additional energy requirements needed during an event. For a detailed, nuanced and accurate weather forecast, the OpenWeather One Call API 3.0 can give up to minute forecast data for any global location.
About OpenWeather:
OpenWeather provides weather data for any location on the globe using a proprietary hyperlocal forecasting model with a resolution from 500 m to 2 km, globally. More than 5,000,000 customers from logistics, agriculture, insurance, energy, retail, and many other sectors, are working with the company's weather products.
OpenWeather cooperates with global meteorological agencies such as MetOffice and NOAA, and enhances its model with data from radars, weather stations and satellites. The company provides great availability of service at 99.9% for enterprise-level products.
The products can be easily integrated into complex IT systems and are ideal for ML analytic systems. OpenWeather is a member of Royal Meteorological Society and an Achilles-certified supplier. OpenWeather ethical initiatives include support of educators and students, not-for-profit subscriptions for the general public to increase weather awareness, and recent Ukrainian donation programme, and donations to COVID researchers.
For more information on how to gain access to our OpenWeather products, please email us.