The Summer of Heatwaves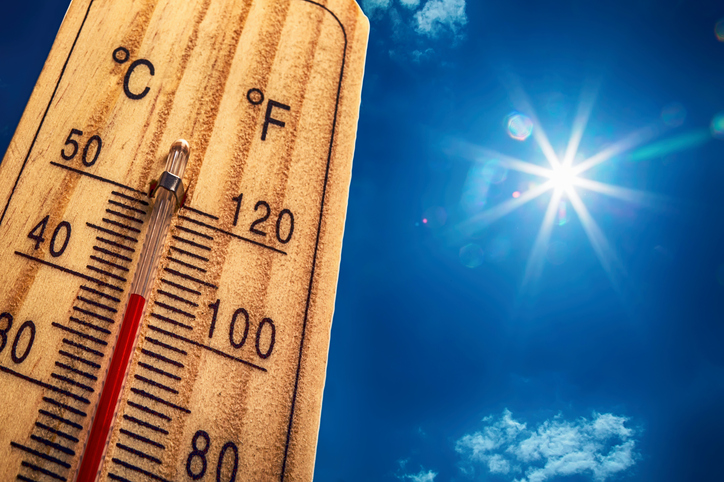 Posted on 06 Sep 2023
"What dreadful hot weather we have! It keeps one in a continual state of inelegance." - Jane Austen
When Jane Austen finished penning her masterpiece Pride and Prejudice in 1797, global temperatures were on average 1.1C below those of today, with the greatest increase happening since 1975. The writer would have felt a considerable level of inelegence if she experienced the expected 40C in parts of Italy, Spain, Greece and France in the next few days, where red alert warnings have been issued across several cities, including Rome. Death Valley in California hit 53.9C in July, almost reaching the 56.7C hottest-ever temperature reliably recorded on Earth.
The seemingly relentless 2023 heatwave that had shown no signs of respite has been attributed to a combination of factors, including climate change, the El Niño weather pattern, as well as a stubbornly static gulf stream. A strong area of high pressure had sat over Europe for several weeks, causing air to sink, trapping heat near the surface. The Atlantic Ocean is also abnormally warm, transferring heat into the atmosphere, which has further amplified the heatwave. Climate change is causing the Arctic to warm at twice the rate of the rest of the planet. This has the effect of causing the jet stream to become weaker and more erratic, creating warmer temperatures in Europe, while pulling colder, northern air towards the UK, creating cooler and unsettled weather conditions.
Some of the effects of the 2023 heatwave were:
Power outages:
The heatwave has caused power supply issues in some parts of Europe, partially caused by the demand for electricity to power air conditioners, placing strain on power grids. For example, Italian power demand is forecast to peak at a maximum of 56.3 GW in July, some 16% higher than at the start of the month. In the week starting July 9, Spanish gas to power demand increased 34% compared with the previous week.
Wildfires:
The heatwave has also contributed to wildfires in some parts of Europe. These wildfires have destroyed homes and property, as well as causing air pollution.
In Greece, firefighters have struggled to get wildfires in Rhodes under control. While in the Canary Islands, thousands of people have also been evacuated to safety to escape their fires. Even Switzerland has faced challenging wildfire conditions. More than 119,000 hectares of land had already been burnt across the EU by 18 June, well above the average of 80,000 hectares recorded by that time over the 2003-2022 period. It took just 31 days for this year's weekly cumulative number of fires and burnt areas to differ significantly from the last two decades' averages.
Recently, the devastating situation in the US state of Hawaii has become global news. In addition to the tragic loss of life, the wildfires have caused in excess of £5 billion worth of damage, displaced residents, and caused a national emergency. The situation was caused by a combination of dry, windy weather created by a high-pressure area north of Hawaii and Hurricane Dora to the south.
The governmental focus has traditionally been on fire suppression, i.e. on increasing the local emergency service efficiency on dealing with existing fires. There are new emerging techniques that focus more on fire prevention - these include forestry techniques such as firebreaks, and the understanding of demographic, climate and weather factors.
Unexpected Effects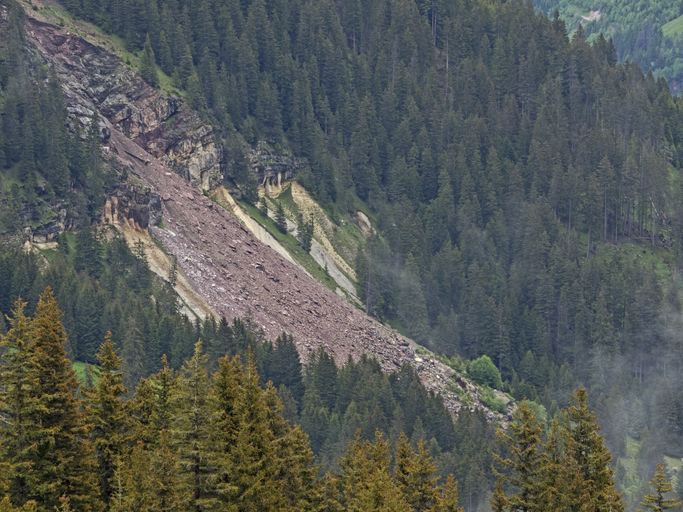 The long-term effect of heatwaves can have some unforeseen effects, such as making mountains shrink. Higher global temperatures melt glaciers and the snowpack, reducing water supplies, increasing flooding, as well as increasing landslides and mountain erosion.
Heatwaves can also lead to the formation of toxic blooms of algae in lakes and rivers. These blooms can produce toxins that can affect people in a wide area.
How OpenWeather can help
Weather forecasting and historical weather data analysis can help both individuals and organizations understand the likelihood of both the arrival of new heatwaves, as well as when they might subside.
The OpenWeather Fire Weather Index product is designed to help users estimate current and forecast fire danger, and reduce the risk of the incredibly damaging effect of this increasingly common phenomenon.
Water management organizations, as well as farmers can understand when to expect some much needed rain using our Global Precipitation Maps History&Forecast product, that gives Minute-by-minute radar-based precipitation maps, with available historical data for the previous 2 days, current and forecast weather (next 6 hours for the US, next 2 hours for global areas). These maps are updated every 10 minutes.
About OpenWeather:
OpenWeather provides weather data for any location on the globe using a proprietary hyperlocal forecasting model with a resolution from 500 m to 2 km, globally. More than 5,000,000 customers from logistics, agriculture, insurance, energy, retail, and many other sectors, are working with the company's weather products.
OpenWeather cooperates with global meteorological agencies such as MetOffice and NOAA, and enhances its model with data from radars, weather stations and satellites. The company provides great availability of service at 99.9% for enterprise-level products.
The products can be easily integrated into complex IT systems and are ideal for ML analytic systems. OpenWeather is a member of Royal Meteorological Society and an Achilles-certified supplier. OpenWeather ethical initiatives include support of educators and students, not-for-profit subscriptions for the general public to increase weather awareness, and recent Ukrainian donation programme, and donations to COVID researchers.
For more information on how to gain access to our OpenWeather products, please email us.