Weather maps API updated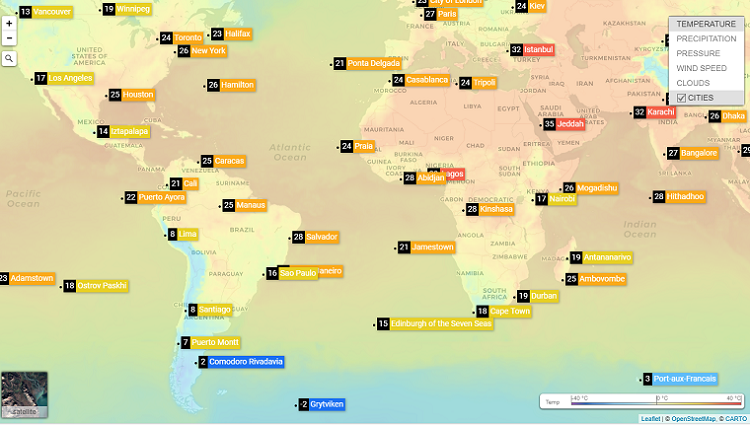 Posted on 22 Mar 2017
Example of weather map layer - layer's name: temperature, area: worldwide
OpenWeatherMap VANE platform provides many kinds of weather layers including Precipitation, Clouds, Pressure, Temperature, Wind, Snow and Rain.
See the full list of available layers at http://openweathermap.org/api/weathermaps#examples
You can connect them to mobile and web apps as ZXY-tile layers. It is also possible to combine several base maps and overlays in one map like in the following Weathermap example.
The documentation for Weather Maps has been updated. And there is an important change - please pay your attention, that starting from the next week, API key to access tiles will be obligatory.
Note, that Weather Maps are available for Free keys as well as for all paid ones.