Catching the Sun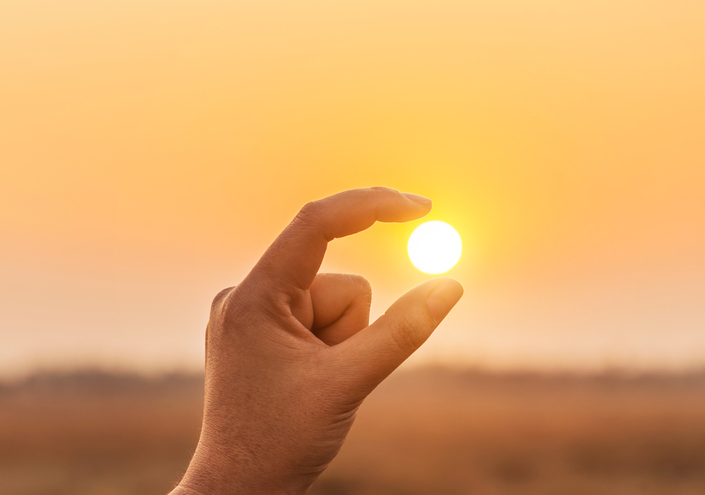 Posted on 26 Jul 2023
"Every 24 hours, enough sunlight touches the Earth to provide energy for the entire planet for 24 years." – Martha Maeda
Our sun provides a sustainable, clean and efficient energy source that is predictable, and enhanceable. Solar cells are increasing in efficiency, and new and innovative ideas are emerging from both governments and private sources to integrate solar energy into our electricity supply.
In our previous article, we looked at how solar installations are being incorporated into areas previously dedicated to farmland. We now take a look at some of the latest developments and ideas in the field of solar power, and how the flexibility and simplicity of solar cells are being leveraged to create clean and low maintenance power.
Car Parks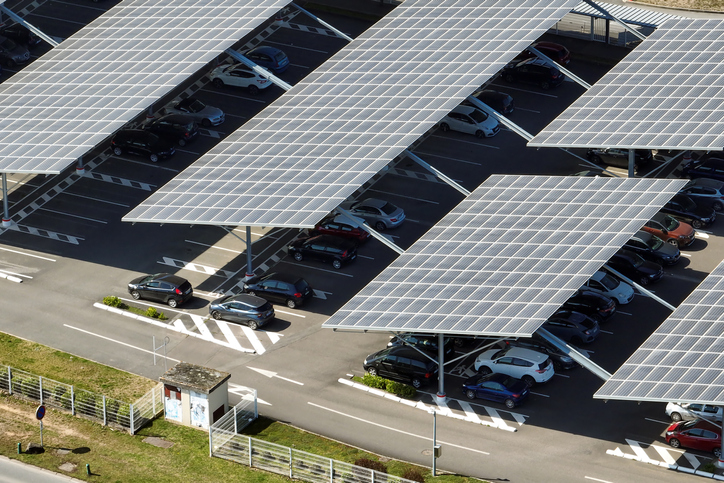 The humble, and perhaps somewhat mundane car park is being transformed into a miniature power station. A single car manufacturer in the south of England now boasts more than 2,000 solar panels with a peak capacity of just under 1 megawatt (MW), enough to power many hundreds of homes.
The panels are placed on canopies that cover the car parks. This not only creates an affordable energy source, but also has the added benefit of protecting the cars below from snow, rain and the hot summer sun.
The French government is so enthusiastic about this sustainable idea, that they have made it mandatory for all car parks with over 80 spaces to be covered in solar panels. They are also examining the idea to add solar arrays to land located next to motorways, railways and farmland.
A UCL source has estimated that adding solar panels to the built environment in the UK could potentially produce 117Gw, with an estimated 11Gw coming from car parks. This simple, yet effective idea is proving popular with many businesses, especially in the light of the recent increases in electricity prices. Hospitals, hotels and leisure centers are also finding that their energy costs can be significantly reduced by the relatively straightforward addition of solar panels on existing car parks.
Solar Technology Trends
Floatovoltaics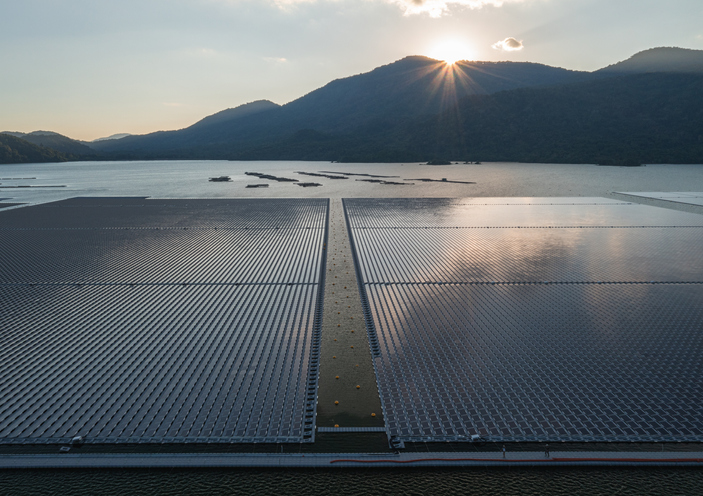 These floating solar panels are increasing in popularity, partially due to the fact that they cost less than their land-based counterparts, but also because they produce up to 10% more electricity, due to the cooling effect of the water. Floatovoltaics can also help with water management as they reduce the loss of water through evaporation by naturally limiting air circulation and blocking sunlight from the surface of the water. They can also lower water treatment costs by limiting the production of noxious algae.
BIPV solar technology
Building-Integrated Photovoltaics are solar panels that seamlessly integrate with the overall architectural design of a building, including roofs, facades, skylight systems etc. They can be more visually appealing than traditional solar panels, while not compromising the building's design. BIPV solar technology also reduces costs as the solar panels are integrated into the building at the construction phase, and can be used as a substitute for other building materials, as well as eliminating the additional fittings that post-constriction solar panels require.
Some of the benefits of BIPV technology include the overall increase in the energy efficiency of the building, increased thermal and sound insulation, clean and virtually zero-cost energy, as well as reducing the overall carbon footprint of the building.
Solar skins
This relatively new technology involves applying printable skins to the front of solar panels. This means that areas such as advertising hoardings can be converted to solar arrays, while still displaying the advertising media, and retaining the efficiency of the PV cells underneath. The skins can also be used to help panels appear less obtrusive in conservation areas, or used to change the aesthetics of a building, such as creating the appearance of a grassy lawn.
Solar fabric
Still in the development stage, researchers are developing fabric filaments that can be incorporated into clothing that act as a PV cell, and can be used to power mobile phones, as well as generating heat to keep the wearer warm. The solar strands can be woven into the fabric for manufacturing tents, allowing outdoor enthusiasts to be able to have an easy and free source of power, reducing the need for camp fires, and the associated risk of creating forest fires.
How OpenWeather can help with catching the Sun
Our Solar Irradiance & Energy Prediction service helps solar energy users predict the energy generated by a particular solar panel before installation, or check for potential issues with the existing panels.
With the increasing versatility, variety and applications of solar panel installations, understanding the potential energy generation levels for a proposed site can help with planning and financing of the installation.
This flexible and accurate service can be used to provide forecast solar irradiance data for the next 15 days, as well as historical data from 1st January 1979.
About OpenWeather:
OpenWeather provides weather data for any location on the globe using a proprietary hyperlocal forecasting model with a resolution from 500 m to 2 km, globally. More than 5,000,000 customers from logistics, agriculture, insurance, energy, retail, and many other sectors, are working with the company's weather products.
OpenWeather cooperates with global meteorological agencies such as MetOffice and NOAA, and enhances its model with data from radars, weather stations and satellites. The company provides great availability of service at 99.9% for enterprise-level products.
The products can be easily integrated into complex IT systems and are ideal for ML analytic systems. OpenWeather is a member of Royal Meteorological Society and an Achilles-certified supplier. OpenWeather ethical initiatives include support of educators and students, not-for-profit subscriptions for the general public to increase weather awareness, and recent Ukrainian donation programme, and donations to COVID researchers.
For more information on how to gain access to our OpenWeather products, please email us.