OpenWeather 2018 Results of the Year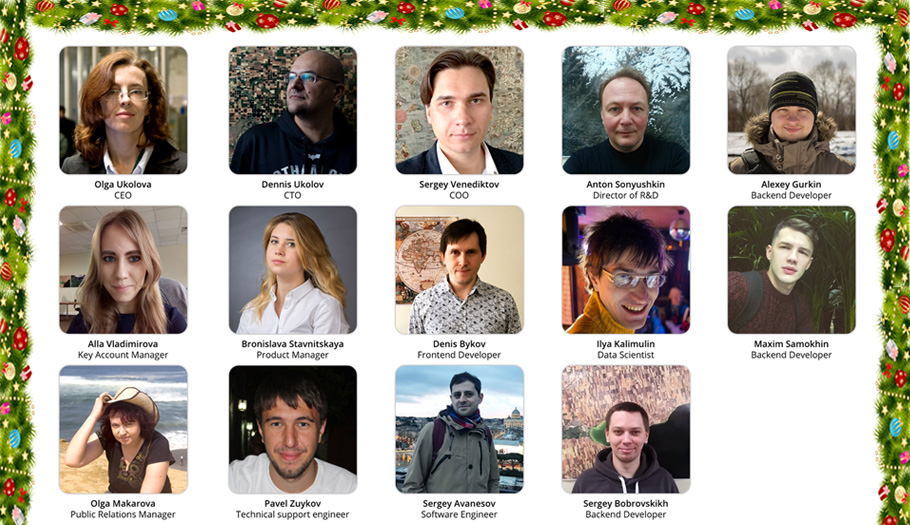 Posted on 22 Jan 2019
So the new year 2019 has come and it's time to sum up the results of the past year for our company, OpenWeather, provider of one of the best weather APIs in the world.
A lot happened and much has changed. We launched new products, updates our current products, expanded our team, and even more.
In 2018, we presented to you lots of new products:
Agricultural API:
This is a flexible solution that enables developers, managers, farmers and agricultural experts to integrate meteorological data, satellite images and other such wonders into applications and services for the agribusiness.
The essential elements of our Agro API:
More articles about this product read in "AGRO" section in our Blog.
Dashboard for Agricultural Monitoring.
Dashboard for Agricultural Monitoring is a service created for visual demonstration of a satellite data (NDVI) and weather data (forecast, historical & accumulated parameters), which you can get for the area of your interest (for your polygons).
Weather and Relief Maps
Now you can work not only with current weather layers but with historical and forecast maps!
You can get the forecast map (for 10 days with 3-hour step), the historical map (any date from February 2018), and the current weather map. You can set up any of 15th weather layers.
This product allows you to get relief maps around the world. You can use Relief maps as a base layer in your maps.
More articles about this product read in "WEATHER" section in our Blog.
VANE Platform News:
We updated our Platform VANE:
Query Builder Palette. It useful for more accurate analysis of satellite images and evaluation of vegetation indices.

Changes to the algorithm have enabled the quality of coverage to be significantly enhanced.

Timeline. This means that images for a period in question, specific dates, or as near as possible to them, can be quickly found and examined.
More articles about this product read in "PLATFORM" section in our Blog.
We are thankful to everyone that worked with us over this year. We thank you for your feedback!
We have a ton of plans for the coming year. Stay tuned, and you will see a lot of the new interesting things to come.