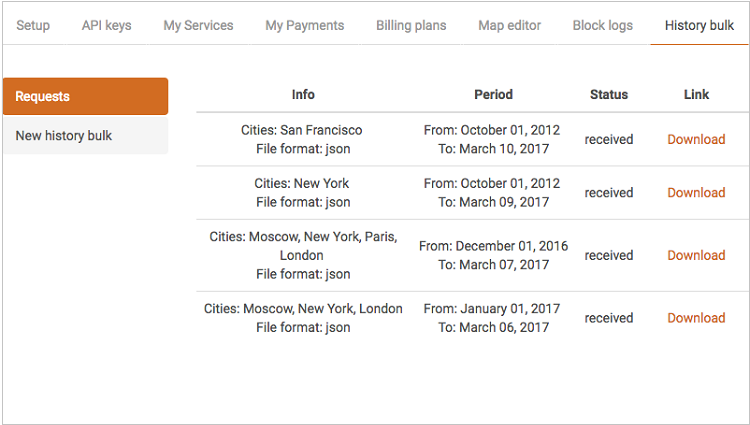 10 Mar 2017
Weather Historical Bulk is launched!
We are happy to introduce to you our new service that provides historical weather data for more than 30,000 cities/towns for the last 5 years.
Now you can simply choose a city/town (or several cities/towns) and download an archive, which contains a bulk file with the weather history for up to 5 years – any day or week, or even several years. Pricing is simple and easy – just $10 for one city/town, no matter how much data you receive – see http://openweathermap.org/price.
Just sign in and place an order on your personal page at https://home.openweathermap.org/history_bulks/new. Please note that our traditional History API stays the same.