Openweathermap has a new section dedicated to users who work within the agricultural sector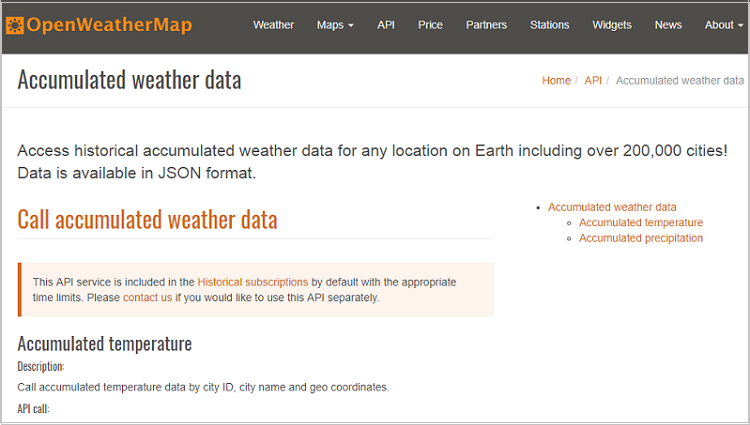 Posted on 09 Nov 2017
For your information, Openweathermap website has a new section dedicated to users who work within the agricultural sector. It can be accessed from the API list page, and at any given moment, detailed API documentation is available on accumulated weather data (such as temperature and precipitation).
This API service is included in the Historical subscriptions by default with the appropriate time limits. Please contact us if you would like to use this API separately.
We plan to expand the section and continue work in this direction. Stay connected.
We are ready to answer your questions and will be glad to hear any proposals you might have.