Satellite imagery API | Part 4 - How to get metadata and statistics of your polygon?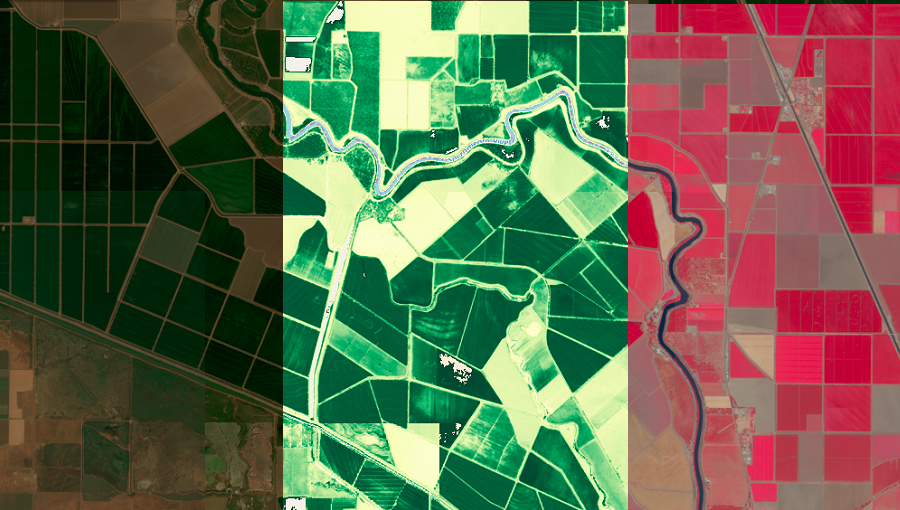 Posted on 05 Dec 2018
This is the fourth article from the series Satellite imagery API. Information about our product, its capabilities and why you should use it, you can find in the first article in the series - Why Satellite imagery API?
Satellite imagery API allows you to get NDVI and EVI vegetation indices for your polygon. You can get this data in the form of an image or in numerical form.
You can get information about polygon creation process from the documentation on our web-site or from the article in our blog.
The numerical statistics of these indices for your polygon are returned in a separate part of API response. This part of API response allows you to get precise data on how NDVI and EVI values are distributed at your polygon:
The minimal and the maximal values of NDVI and EVI indices

The average and the median values

The standard deviation, the first and the third quartiles.
Using these data, you can build a visual graph of the dynamics of the indices.
To get metadata and statistics of your polygon you need to do 2 simple steps:
Specify your polygon ID, search date range and your API key. In the API response, you will receive an array, sorted on the date interval in the request. The array contains JSON format structures with a 'stats' field, which has the URLs of all of your polygon NDVI and EVI values in our database that fall into the specified search conditions.

Copy the URL`s from the 'stats' part of API response and make the API call. In result, you will get metadata and statistics of your polygon.

Also look for another articles:
Custom palette for NDVI images (coming soon)